Kwankwaso Denies Involvement In Kano State Governor, Ganduje Bribery Scandal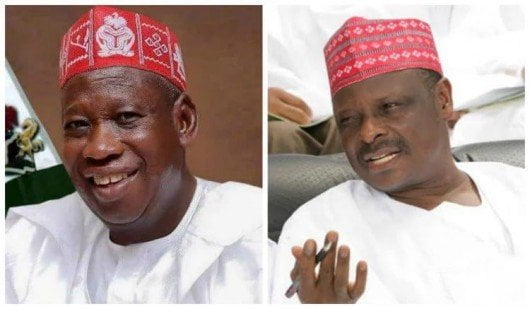 Senator Rabiu Kwankwaso has dissociated himself from the dollar video clips controversy surrounding his successor and estranged ally, Governor Umar Ganduje of Kano State.
Kwankwanso, while responding to the claim of the Commissioner for Information, Mallam Muhammad Garba, that Jafar Jafar, Publisher of Daily Nigerian, has been working for the opposition and that he is an antagonist of All Progressive Congress, APC, stated that there was nothing between the publisher and him.
$5m bribery scandal: Anti-corruption coalition wants Ganduje investigated

Posted By: Dele Anofi, Abuja 16/10/2018 pic.twitter.com/FbskcyuLJ8

— shamsuumar (@shamsyumar1) October 16, 2018
Kwankwanso  who made this known through his spokesperson, Hajiya Binta Spikin, said: "Everyone knows that Jafar Jafar is an independent journalist and his medium, Daily Nigerian, is also indepen-dent,"  "There is no deal whatsoever between Jafar and Dr. Rabiu Kwankwaso. So if they are suspecting anything, it is left for them to prove it," she stated.
I've nothing to do with Kano bribe videos—Kwankwaso… pic.twitter.com/GgSPVZRtUD

— #DecadeLong (@TushAwards) October 17, 2018