Governor Amosun Speaks On His 'Defection' To Accord Party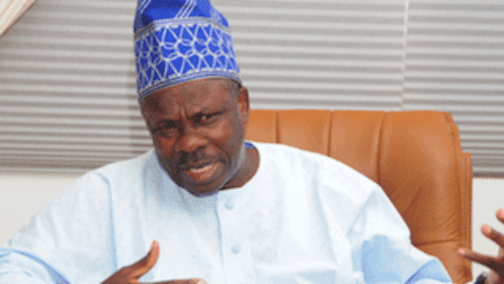 Amosun Speaks Of How He Was Pressurred To Leave APC
Governor Ibikunle Amosun of Ogun state, says he was under "enormous pressure" to defect from the ruling All Progressives Congress (APC) following the outcome of the primary elections in the state.
Amosun was among the APC governors who locked horns with the national working committee (NWC) of the ruling party over the primaries for 2019 polls that produced Dapo Abiodun
Recall that Abiodun Akinlade, the governor's preferred choice as successor, did not make the list of candidates that the NWC cleared for 2019.
This had irked Amosun who backed a parallel primary organised by the state chapter of the party but the NWC insisted on the choice of Abiodun as governorship candidate of the state for 2019.
The governor held several meetings with President Muhammadu Buhari but that did not change the situation.
There were reports that Amosun finalised his plans to defect to Accord Party after falling out with the leadership of APC.
But the governor described the report as a figment of the writer(s) imagination.
In a statement issued on his behalf by Dayo Adeneye, the state commissioner for information, Amosun wondered how he could be expected to quit a house he jointly built with other patriots.
"It is true that enormous pressure was brought to bear on Governor Amosun to move to another party, because of the glaring injustice meted out to some party mes at the recent primaries, but the governor maintained his stand that he would not decamp, especially on account of President Muhammadu Buhari, whose judgment and sense of justice, as the leader of the party, he cherishes and values immensely," the statement read.
"For those who know Amosun over the years, his struggles are usually not about his own person but equity, justice and fairness for all, especially the downtrodden masses. President Buhari represents this spirit and Amosun will stand by him and with him in any party at all times and at all costs."
Source: Naija News