Blossom Chukwujekwu's Wife Narrates Her Near Death Experience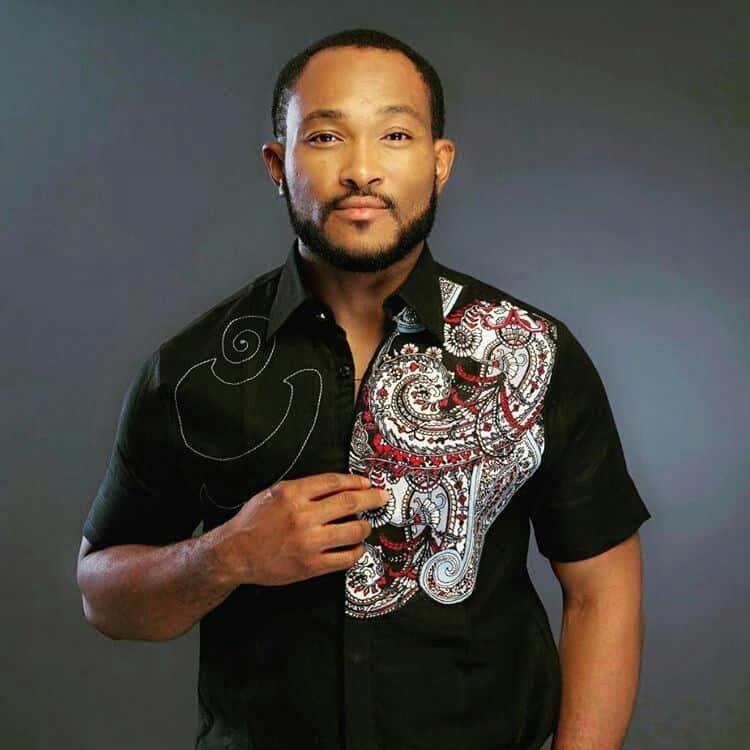 The wife of Blossom Chukwujekwu, Maureen took to Instagram account to share a near death experience, she went through last week.
Sharing photos of injuries she sustained in the incident, Maureen revealed that she accidentally poured a steaming hot water on her body. Read her story below;
"Here goes… 3 Weeks Ago, my Life flashed before me, accidentally Poured Steaming HOT Water on my body… I WENT MENTAL!!! My Skin!!!!!! I screamed so Loud, Hubby came Running towards me.. He lifted me out the bathtub and tried everything he knew to calm me down.. I WAS WAILING.. All I wanted to do was look at the mirror… I needed to see my Skin..He didn't want me to.. He was really trying his best to calm me down.. I was feeling my Skin tear.. He ran off to find something to ease my pain, immediately I went straight to the mirror… in tears I looked at my skin, I saw a slight shift in a particular area and immediately my Wailing increased.. I lost it!! Hubby rushed back, rubbed some oil on the affected areas while begging me to calm down as he broke down as well cos
Truth be told I don't think he had ever seen me cry like that EVER in his life.
He tried Everything on Google, i was literally running Mad, my Skin was shifting and the burning Sensation was OUT OF THIS WORLD… so Bad, He had to rush me to the Hospital.. it was 1am.. that ride seemed like the longest Ride ever, the cloth I wore, made it Even Worse.. 1million things going through my Head, i was in serious and over whelming discomfort from the burning sensation, my chest, breast, stomach, shoulders, hands… BLAZING HOT!!!! I just wanted to disappear and appear in the Hospital, Near Future Endorsement, My husband falling outta love for the burnt me(?? I musta been mad to think that) all in my Thoughts… I was in INTENSE PAIN, Pain I had Never Felt before.. Got to the Clinic.. was Given a Cream to Use that it would ease the Burning sensation and keep my Skin intact.. That calmed my fears.. Well Until the Next Morning….
I woke up the next morning (Hardly ever sleeping the remaining part of that Night) to scalds on my chest…. Jesus!!! I think I died???…. Like this is my Skin.., the hell…???… still in INTENSE burning Sensation, I was Sad, Beaten and Heart Broken…?This wasn't Happening.. Then the Positive Spirit in me Said, "Redddddddd it Coulda been Worse, Just be thankful" so I tried to be calm… I had to be under fan&Ac cos of the Burning Sensation… The Pain was on another level and just wen I was trying to wrap my head around wat my Positive Spirit said to me, by mid day, more Scalds had Surfaced?
PS: That's about the only Place I am allowed to show you
now you see the previous picture I posted??? That is What I would call cute compared to what it graduated to 2/3 days later… ?????????????… I became bedridden, couldn't move, Even to sit up to eat wasn't happening… To my Hubby: I DON'T DESERVE YOU….Each day that past left me thinking of new ways to love you.. New ways to make you happy… How COMPASSIONATE can just One Human be???? ???… BLOSSOM ECHEZONACHUKWU CHUKWUDI CHUKWUJEKWU I am Blessed to call you Husband.
My skin from my Neck,chest, breasts, shoulder, had bared open (IT WAS A HORRIBLE SIGHT…even though still sexy??) my arms and tummy Black as charcoal… pores everywhere, left breast SWOLLEN(hence me not being able to move… I WAS IN EXCRUCIATING PAIN!!!!!!!!!!!!!!!!! Couldn't shower for 5days( YES I was counting???)Hubby wud clean me up, morning n night daily… He wud cook, clean, make me laugh, bully me???when it came to me taking all my medications ?… It wasn't Easy..☹️
P.s: This is the only Part I am allowed to show you?
I am COMPLETELY Healed, Blister Free and speedily getting my Silky skin Back??… Thanks to @….. ?.. (will announce once I am completely scar free.. Almost there???).. Why did I take my time to share my pain.. it's to reach out to those going through same or similar pain… I want to reach out to the ones who can't afford the treatment needed to aid your quick recovery, I don't have a lot oo but I will like to give out some rechargeable Fans and Demazin Creams to you… hoping it will go a long way to help relief the Pain…. will let you in on the details Soonest"