Ohanaeze Reveals Opinion On Buhari's Executive Order 6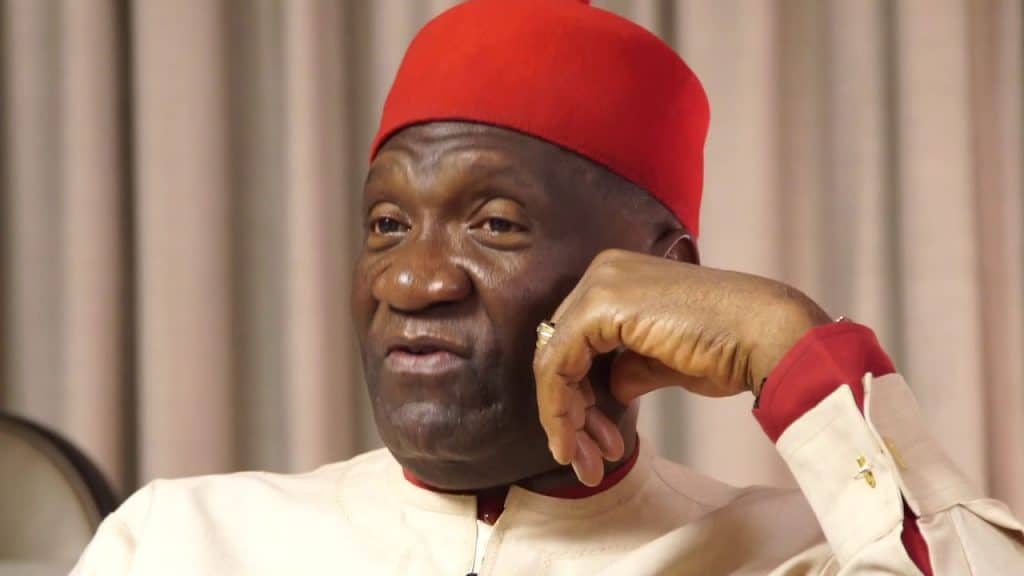 Ohaneze Ndigbo Speak On What May Happen If Buhari's Executive Order Is Followed.
President General of Ohanaeze Ndigbo, Chief Nnia Nwodo, has warned the Federal Government on the implication of Executive Orders saying, it could lead to the excessive abuse of law and order which was unacceptable in a democratic dispensation.
Nwodo who stated this in a statement he issued through his media adviser, Chief Emeka Attamah, said that President Buhari in exercising the orders must be subject to the provision of Chapter 4 of the constitution which enshrined fundamental rights of individuals.
Nwodo said that Executive Orders, in a situation where a state of emergency does not exist or has not been proclaimed, is an attempt to subvert the fundamental rights of the citizenry.
He opined that a man cannot be subjected to any disability except as provided by the nation's constitution and judiciary, adding that it was not proper for the President to stay in his office and decide the fate of any citizen outside the provisions of section 6, 33 to 45 of the constitution of the Federal Republic of Nigeria, 1999.
"Ohanaeze Ndigbo affirmed that fundamental rights cannot be derogated from without judicial pronouncements."
Source: Naija News