INEC Insists APC Can Not Present Candidates For Zamfara State Election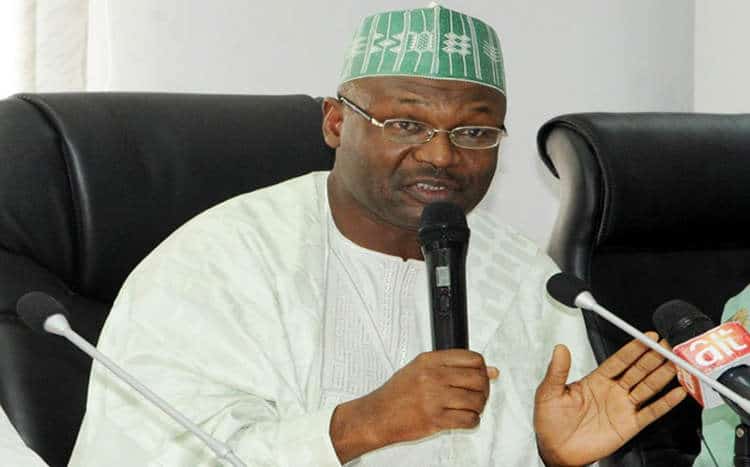 The Independent National Electoral Commission (INEC) has insisted that the All Progressives Congress (APC) remains barred from fielding candidates for elective positions in Zamfara State in the 2019 general elections.
INEC chairman, Prof. Mahmood Yakubu, disclosed this in Abuja while speaking on the sideline of the ongoing three-day validation workshop on the study on the cost of election in the ECOWAS region, on Monday.
The INEC boss revealed the commission has not changed its position on its earlier decision.
"On Zamfara, nothing has changed. We have said it and we have earlier issued a statement on the position of things and that still remains our position."
Naija News recalls that INEC had earlier written the APC, notifying it that it won't be able to present candidates in Zamfara state for the 2019 general elections following the party's inability to conduct primaries in the state before the October 7 deadline set by the commission.
However, in its reaction to the declaration by INEC, the APC insisted that contrary to INEC reports, it settled for a consensus candidate in Zamfara and would present its people for elections in 2019.
Also, yesterday National Publicity Secretary of the party, Mallam Lanre Issa-Onilu told newsmen that the party would submit its list of candidates to INEC for Zamfara State.
"INEC cannot say that we don't have candidates for election until the deadline has expired.
"We have options of consensus, direct and indirect primaries and we are going to apply like we have done in other states, our energies, time and concerns to pick our candidates.
"I can assure you that before the October 18 deadline, we are going to meet all INEC requirements and we are going to submit names of all the candidates for not only Zamfara State but also for all the 36 states and the FCT," he declared.
Onilu also dismissed rumours that his party is planning to sue INEC.
"It is not yet something for the party to take legal action, nothing calls for that. We would not be reacting to what INEC said in the public."
"We are on the side of the law, we had a primary in Zamfara State. We are operating within the guidelines of INEC and the constitution of the Federal Republic Nigeria. We believe that INEC does not have the correct information on what happened in Zamfara and this we have stated in our letter to the Commission.
"They haven't replied our letter so we take it that the matter remained as it is. We also ask INEC that if they need more information from us, that we will be ready to offer it."
"As an umpire you don't give the result of a game that is ongoing. We still have up till October 18 to submit list of candidates for the election," he said.
Source: Naija News