Zazie Beetz Shares Important Details On New 'Joker' Movie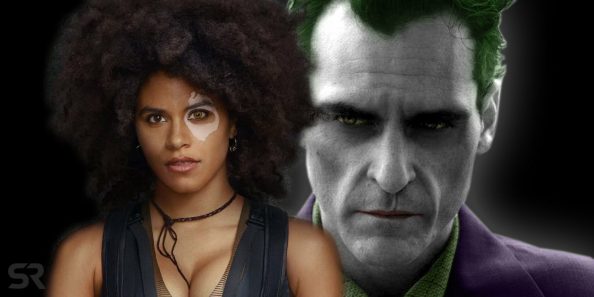 Some important details has been shared by Zazie Beetz about the highly expected upcoming "Joker" movie, the new Joker, is played by Joaquin Phoenix.
Recall that in Todd Phillips-directed Joker was played by Jared Leto, and the film came under fire for its controversial re-imagining of the Joker, who has a metal-filled mouth and an ink-covered body.
The director of Suicide Squad writer/director, David Ayer, took things further by giving the Joker a tattoo reading "damaged" sprawled across the character's forehead in cursive.
Reacting to the outrage on social media, the director-writer tweeted: "I have to fall on that sword," and later added that he gave the character the tattoo which was intended to tell "a very specific story" of how the Joker had his teeth beaten out by a ferocious Batman (Ben Affleck).
"And eventually people will decipher them and understand what's going on, but obviously they're contentious, any time you do something new it's contentious," Ayer told Yahoo Movies. "There's very specific stories and Easter eggs in those tattoos. And even his teeth, there's an entire story behind that which is absolutely canon. It's putting his history on his body. This Joker is a little more working class, who I believe could live in our world."
"No. And I haven't seen any grillz up to this point," the Joker star said at the ACE Comic Con.
And asked to divulge details about her character, she said: "I honestly don't think I can. But it's a really good script."
Source: Naija News