Reactions As Olamide Signs Young Rapper, Picazo To YBNL
Olamide has been seen as one of the top artist in Nigeria who has never failed in helping younger stars, and he is presently being praised by many after he confirmed the signing of a young rapper, Picazo, to his YBNL record label.
Picazo, who had freestyle earlier this year, saw his video go viral on social media.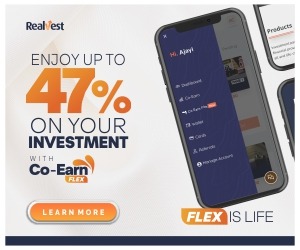 In the clip, the teenager is seen giving his best rap performance in his ethnic language, and this stirred hearty reactions on social media, with many people requesting for his details.
The YBNL boss took to his social media account, to reveal that he has gotten the young rapper and has signed him to his record label. "Signed," he tweeted,
See reactions below:
Nice one @olamide_YBNL … Feel it again pic.twitter.com/FYhnkioLVS

— Ridwan Adeleke™ ??? (@serikinaani) October 14, 2018
Olamide has signed that guy who was spitting flames. Nice, I knew either olamide or Davido would pick him up. Can't wait to her him spit on a beat by young John.

— Pastor Ola ✨ (@Biisi96) October 14, 2018
https://twitter.com/OsasCruz/status/1051619540990341120?ref_src=twsrc%5Etfw%7Ctwcamp%5Etweetembed%7Ctwterm%5E1051619540990341120&ref_url=https%3A%2F%2Fwww.olisa.tv%2Fmusic%2F2018%2F10%2F15%2Fcelebrations-as-olamide-signs-teenage-rapper-picazo-to-his-ybnl-record-label%2F
https://twitter.com/Shawnife_/status/1051632356837199873?ref_src=twsrc%5Etfw%7Ctwcamp%5Etweetembed%7Ctwterm%5E1051632356837199873&ref_url=https%3A%2F%2Fwww.olisa.tv%2Fmusic%2F2018%2F10%2F15%2Fcelebrations-as-olamide-signs-teenage-rapper-picazo-to-his-ybnl-record-label%2F
https://twitter.com/ani_nomso/status/1051635270553079809?ref_src=twsrc%5Etfw%7Ctwcamp%5Etweetembed%7Ctwterm%5E1051635270553079809&ref_url=https%3A%2F%2Fwww.olisa.tv%2Fmusic%2F2018%2F10%2F15%2Fcelebrations-as-olamide-signs-teenage-rapper-picazo-to-his-ybnl-record-label%2F
https://twitter.com/Jokunle/status/1051600904657530880?ref_src=twsrc%5Etfw%7Ctwcamp%5Etweetembed%7Ctwterm%5E1051600904657530880&ref_url=https%3A%2F%2Fwww.olisa.tv%2Fmusic%2F2018%2F10%2F15%2Fcelebrations-as-olamide-signs-teenage-rapper-picazo-to-his-ybnl-record-label%2F
Source: Naija News