Governor Yari speaks On Dumping APC for Other Parties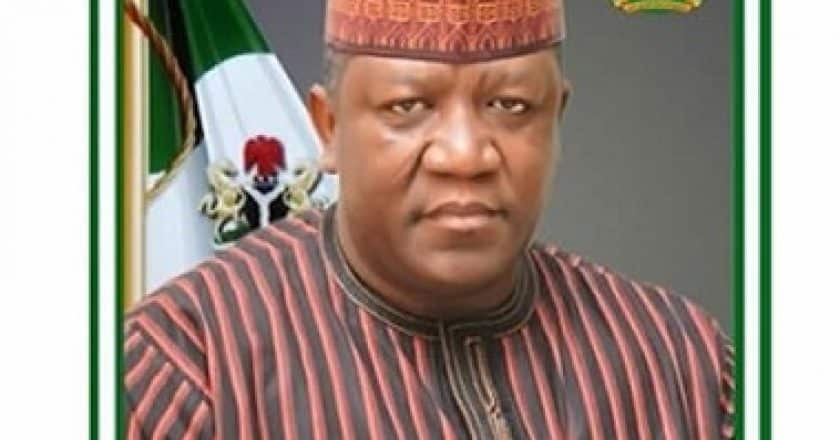 The Governor of Zamfara State, Abdulaziz Yari, has claimed he was under intensive pressure to dump the All Progressives Congress (APC) with his supporters.
His excellency Dr.Abdulaziz Yari governor of zamfara state deserved loyalty from the APC national body. His contributions to the success of the part supposed be recognized. People are not doing justice for blaming the governor about security [email protected] @ADAMSOSHOMOLE

— Nura Ado (@NuraAdo10) October 6, 2018
Naija News
Understands Yari, who  is the Chairman of Nigeria Governors' Forum, met with President
Muhammadu Buhari
behind closed-doors after the Friday juma'at service, at the State House Mosque, Abuja.
He handed over the results of the primaries he conducted to the President.
The Governor who was initially reluctant to talk to State House correspondents, later said that his supporters were aggrieved over the turn out of events, following the party leadership's refusal to acknowledge the primaries conducted last week in the state.
Recall that the Independent National Electoral Commission (INEC), had in fact, barred APC from fielding any candidates for the 2019 poll in Zamfara, for not conducting primary elections.
Reacting to reports of his purported romance with the Peoples Democratic Party (PDP), Yari, who was flanked by the Kano State Governor Abdullahi Ganduje, said, "I don't know whether that is a joke or otherwise.
"But for me, if you check my history since 1998, APP, and 2002 when Buhari joined ANPP, and 2015 APC, no time that I shifted from one party to another. That is not in my culture. So, the issue of leaving the party is not true.
"But some other people are sending rumour through the social media. I have seen my picture with the PDP and other parties. Yes, I cannot deny pressure from the people that we should leave APC but what I told them is that what we are looking for is just justice.
"We conducted election and we want to see what the result is going to look. But I think for any body to come under the national secretariat and say he is going to nominate a candidate, I think, it is a very huge joke," he said
Source: Naija News