Overland Plane Catches Fire At Lagos International Airport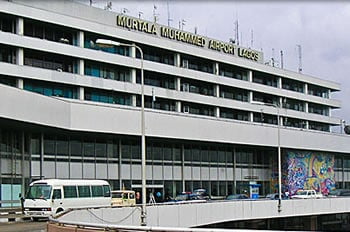 One of the aircraft belonging to Overland airways today caught fire at the Murtala Muhammed International Airport (MM1), Lagos.
According to information gathered by Naija News, the fire started at about 10:30am when a plane which was being serviced at the General Aviation Terminal hangers of the airport, suddenly went up in flames.
A large part of the plane was burnt before fire fighters were able to put out the fire and it also affected another plane.
Fortunately, no human casualty was reported in the incidence.