FG To Stop Illicit Financial Outflows By Oil companies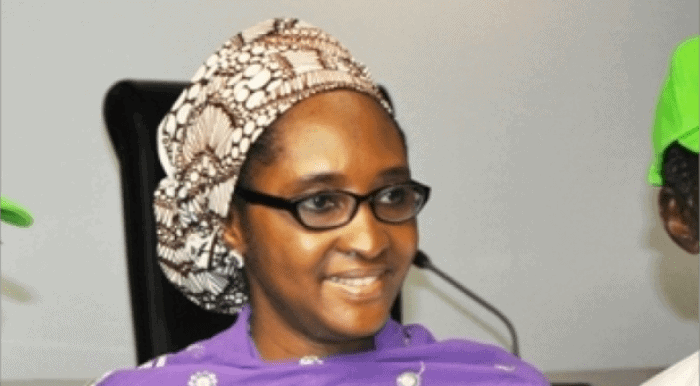 Diiscussions with the World and the International Monetary (IMF) on how to checkmate International Oil Companies (IOCs) involved in Illicit Financial Flows (IFFs) out of the country has been commenced by the federal government.
The Minister of Finance, Hajiya Zaina Ahmed, who led the Nigerian delegation to the on-going Annual Meetings of the Bretton Woods Institutions in Bali, Indonesia said that the IFFs must be stopped to make more resources available for the nation to more properly address it developmental needs.
She blamed the IOCs for as high as about 70 per cent of such illegal financial flows out of the continent, citing the Thabo Mabeki Committee report on the menace.
Her words, "We had the G-24 meeting top officials of the World Bank and the IMF. Essentially that meeting was for us to ask them questions and for them to respond how to better provide support for us.
"For us in Nigeria, what we asked for was how they can help us in fashioning out instruments that can help us pursue taxes especially from very large corporates like International Oil Companies.
"In Nigeria, our greatest tax potentials are from the IOEs that operate in the oil and gas sector. Yet this is an industry that from the report of the Thabo Mbeki "Committee shows that about 70 percent of the Illicit Financial Flows out of Africa is related to that industry.
"We did ask them (World Bank/IMF) to look at how we can prevent Transfer Pricing and how we can stop the flows that go out of that sector because these are revenue that we can use to enhance our development."
They team also met with international investment and persuaded them in invest in the country.
While answering Journalist question, Ahmed said the investors are excited about coming to Nigeria, especially given the high comparative advantage by doing so.
She identified a double-digit rate of return on investment as one critical point that sets Nigeria above other countries of the world, in that regard.
She said, "We had a meeting with investors from different parts of the world. We told them the Nigerian story- that Nigeria is a very good place to do business and that the return you get from Nigeria is far above what you get elsewhere.
"If an investor takes his resources to the US, for instance, he gets probably a 4 per cent return, but in Nigeria, he can get up to 13 or 14 per cent return.
"It was very well-received. There was a lot of interest and because for that we are very confident that the next Euro Bond that we are trying to raise will have a good outing."
Download Naija News App. Advertise with us. Send us enquiries and press releases.