#AssetDeclaration: I Don't Have Any Case To Answer – Ekweremadu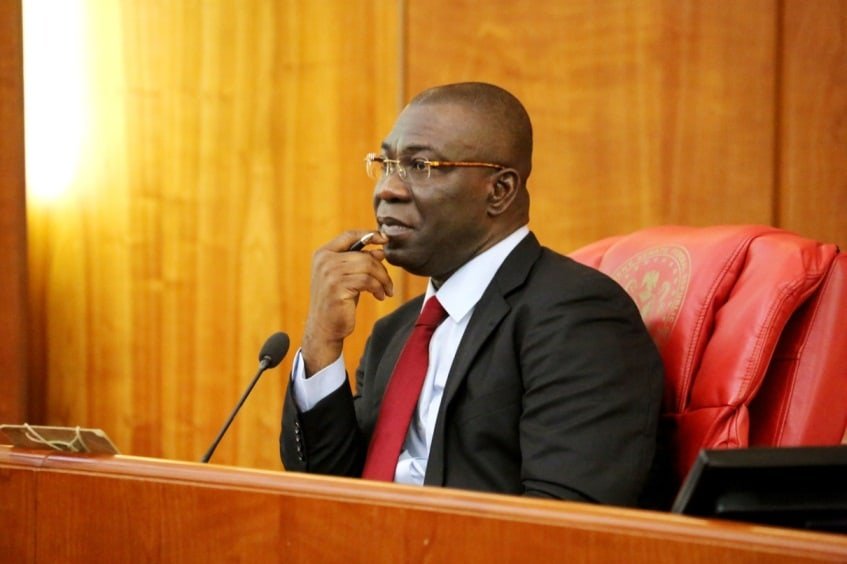 Deputy senate president, Ike Ekweremadu has said he does not have any case of assets declaration to answer, accusing the panel of witch hunt.
This, he said while reacting to a suit filed against him by the special presidential investigation panel for the recovery of public property (SPIP).
As earlier reported by Naija News, the presiding Judge of the case, John Tsoho, had given orders that Ekweremadu be served through the clerk of the national assembly and fixed October 22 for hearing.
Twenty-two properties were reportedly traced to the deputy senate president. Nine in Nigeria, two in the UK, eight in Dubai and three are in the US.
Uche Anichukwu, media aide to Ekweremadu, in a statement yesterday, said the suit is "laughable and malicious".
According to him, Ekweremadu said he is not obligated by the law to declare his asset to the panel.
"Let me re-affirm to Nigerians and my supporters that I have no assets declaration case to answer. The constitution of the Federal Republic of Nigeria requires pubic office holders to declare their assets every four years, a requirement which I fulfilled," the statement read.
"The panel requested and obtained copies of my Assets Declaration Form from the Code of Conduct Bureau where everything is stated in black and white. For emphasis, all my assets were fully and comprehensively declared to the Code of Conduct Bureau.
"What is at issue here is that the panel had forwarded fresh assets declaration forms to me to fill contrary to the position of the 1999 Constitution, a demand I refused to oblige because it is clearly unconstitutional. It is this refusal to disobey the Constitution that I am now being charged for.
"I am aware that the chairman of that panel wrote the same letter to some serving Honourable Judges of the Federal High Court, who also declined to fill them.
"I am also aware that the affected judges petitioned the minister of justice and attorney-general of the federation (AGF), Mallam Abubakar Malami, who immediately withdrew the provocative letters and fresh asset declaration forms with apologies.
"I am further aware that the office of the AGF had also intervened in a similar case involving the Obla Panel at the federal high court, Lagos and I believe all these culminated in Obono-Obla's suspension in November 2017 before his recall.
"It is, therefore, left to Nigerians to see the politics of the so-called charges in my case. The Office of the AGF should not allow itself to be used in filing malevolent and unconstitutional charges that destroy our democracy and make mockery of our judicial system."
The lawmaker said instead of coming after him, the federal government ought to prosecute an alleged case of forgery against Obono-Obla.
"I expect the attorney-general to channel his energy to prosecuting Obono-Obla Panel over his established case of forgery of his Senior School Certificate result instead of this politically-motivated prosecution and smear campaign," he said.
"My position is that the Public Property Special Provisions Act, CAP R4 LFN, 2004, otherwise known as Decree No 3, 1984, which Obono-Obla has relied on to charge public officials to court had become obsolete and power to investigated non-asset declaration vested in the Code of Conduct Bureau by the 1999 Constitution. Only the Code of Conduct Bureau can receive asset declaration forms from public officers.
"It is obvious that this is part of the desperate and panic measures to cripple the opposition ahead of the 2019 general elections. Every opposition candidate and leader should, therefore, be ready for such smear campaigns and onslaughts, but rest assured, however, that they would ultimately triumph where their hands are clean.
"I insist that my hands are clean. Anybody, who knows any undeclared assets of mine, should feel free to avail the public of such information. Nigerians and the international community should, therefore, disregard this latest campaign of calumny and witch-hunt.