Speed Darlington Claims Onyi Alex's Shape Might Not Be Real But He Does Not Care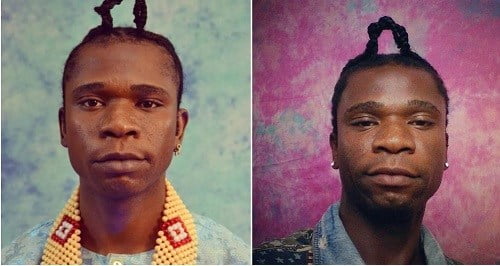 Speed Darlington, has expressed his love for the appearance of a Nollywood actress, Onyi Alex, and he stated that he is willing to spend all his money on it.
The internet sensation shared a video of the actress dancing behind the scene in a movie while with fellow actress, Rachael Okonkwo, also known as Nkoli Nwa Nsukka.
He stated that he would have spent the money which he planned for his Benz on her ass if he were in Nigeria and trek for a month.
He went on to add that he doesn't believe it is natural but he doesn't care. He wrote;
If I was in Nigeria I swear I will spend my water pump and topside pulley money for my Benzo on this ass right here. I won't die if I walk for a month. The thing is giving me joy and I believe my teenage fans agree too?Doesn't look natural but #BangDaDaDangMaster never cared before as long as it's BiG and giggles.