NLC Raises Alarm Over 'Missing' Pension Funds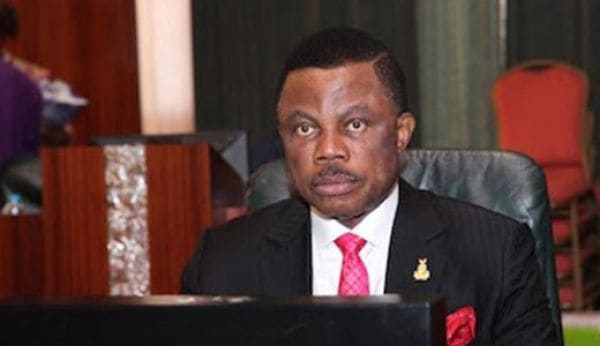 Refund Money Deducted For Contributory Pension Scheme Says Anambra Workers.
The Nigeria Labour Con­gress (NLC) in Anambra state have requested that the state government, pay back part of salary deducted for contributory pension scheme as it alleged that deductions from their salaries since 2014 is missing.
The chairman of NLC in the state, Mr. Jerry Nnubia, who stated this in an address to mark the 2018 edition of World Day for Decent Work in Awka, said the workers may down tools as a result of the development.
Nnubia regretted the state government's inability to account for such funds, adding the money was not remitted to the pension board.
According to the labour leader, efforts to get the state government to account for the money had proved abortive.
He said "the leadership and members of Nigeria Labour Con­gress Anambra State Council therefore wish to use this year's World Day for Decent Work to call on the state government, to as matter of urgency, address all the labour issues raised by the organised labour in the state.
"For the avoidance of doubt, some of the labour issues already communicated to the state government include Contributo­ry Pension Scheme. Since 2014 when the law of Contributory Pension Scheme was passed in the state, the government has continued to deduct the salaries of workers in the state in the name of the scheme without remitting same and that of government counterpart contribution to the appropriate quarters.
"It is also evident that the state government has not put up any structural framework as provided by the extant laws for the scheme to succeed in the state. We therefore wish to use this platform to reinstate our earlier demand that the Con­tributory Pension Scheme in the state be scrapped forthwith.
"It is also our demand that all deductions made so far from workers' salaries in favour of the scheme be refunded. We call on the state government to immedi­ately stop deducting such money from workers' salaries otherwise workers in the state would be left with no other option than to go to the trenches (strike)."
The NLC also called for the payment of arrears of gratuity owed pensioners who retired from local government service and primary school teachers since 2016.
"Congress also demands that part of the 14 tranche of Paris Club Refund to states and local governments be utilised to settle the backlog of the gratuities owed to pensioners who retired from local govern­ment service and primary school teachers from 2016 till date.
"Congress calls on the state government to harmonize the salaries of both the state and lo­cal government workers includ­ing the Health Salary Structure to be at par. A situation where two salary tables exist in the state is unacceptable. Other la­bour issues which call for gov­ernment urgent attention are as contained in our 2018 May Day address.
"Finally, Congress demands that the federal government and other critical stakeholders fast-track the process of the Nation­al Minimum Wage negotiation through the Tripartite National Minimum Wage Committee, so that a new national minimum wage will soon come on stream, as Nigerian workers can no lon­ger bear the hardship resulting from the harsh economic situa­tion in the country."