Fayemi Will Pay Your Salary Arrears – Fayose Tells Ekiti Workers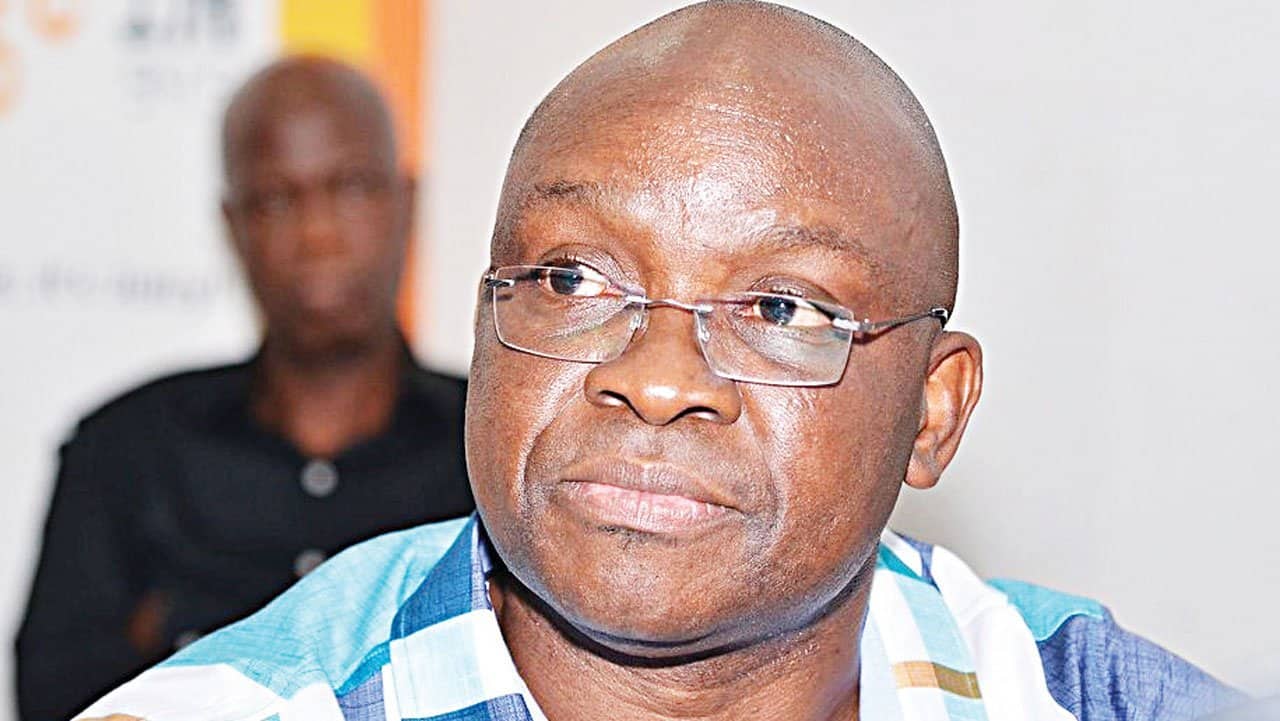 Mr. Ayodele Fayose, the outgoing Governor of Ekiti State, has asked Ekiti State workers to hold the governor-Elect, Dr. Kayode Fayemi responsible for their outstanding four months salary arrears.
He said the federal government had withheld the money for payment of salaries until the assumption of the incoming governor.
"They paid other states Paris Refund, they didn't pay Ekiti; Fayemi should help me pay the money.
"They didn't pay N2.2bn Budget Support Fund; my promise is fulfilled but the money is in the hands of government, they should help me to pay," he said.
Fayose spoke on Wednesday during the inauguration of a new school he built in his Afao-Ekiti home country as part of his legacies projects.
Daily Post reports that the outgoing governor also stated that he didn't borrow any money to from anywhere to finance any of the projects.
"With all these legacies projects, I didn't borrow any dime. I do not owe any debt, if they say I'm owing; they should show evidence of transaction.
"Besides, no governor can borrow without the knowledge of the Ministry of Finance and the Debt Management Office," he said.
Fayose admonished the incoming administration not to neglect the school or abandon any legacy project.
He said the school named Gifted Academy International would receive students from Ekiti and outside on 50:50 ratio.
"The school is equipped with modern equipment, laboratories, furniture and Closed-Circuit Television for surveillance," he said.