National Assembly Resumes, Then Adjourns Plenary Over Death Of Serving Lawmaker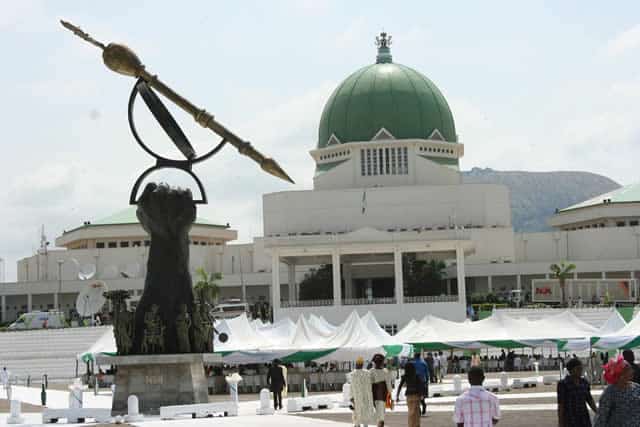 Senate Leader, Lawan Moves Motion For Adjournment Of First Plenary Session
The National Assembly's first plenary session after resuming from recess has been adjourned over the death of a serving colleague, Honourable Olufunke Adedoyin of Kwara State.
Plenary by both the Senate and House of Representatives was adjourned in line with the practice of the National Assembly in the case of the death of a serving legislator.
The National Assembly had earlier on Tuesday resumed plenary after a long break which lasted over two months.
They also had a closed-door session which lasted for about one hour.
Earlier, the president of the senate, Bukola Saraki who led the prayers during the commencement of the plenary at the Senate at 11:06 a.m. had read 16 letters of the National Assembly during its break.
Prayers were also said to honour the deceased lawmaker.
Adedoyin from Kwara State died on September 28, while the National Assembly was on a break.
Aged 54, she was a former Minister of State for Health and also served as the Deputy Chairman, House Committee on Army till she died.
See  Some Tweets on the Nigerian Senate plenary Session
Senate President, @bukolasaraki reads the following letters. These are the letters;

1. Presidential Decision to decline assent to The Chartered Institute of Entrepreneurship (Establishment) Bill, 2018;

— The Nigerian Senate (@NGRSenate) October 9, 2018
2. Presidential Decision to decline assent to The Subsidiary Legislation (Legislative Scrutiny) Bill, 2018;

3. Presidential Decision to decline assent to The National Agricultural Seeds Council Bill, 2018;

— The Nigerian Senate (@NGRSenate) October 9, 2018
Senate resolves to:
Observe a minute silence in honour of the departed souls.

— The Nigerian Senate (@NGRSenate) October 9, 2018
Senate Leader, Ahmad Lawan raises a motion on the deaths of former Speaker of the House of Representatives Rt. Hon. B. U. Nzeribe and Hon. Funke Adedoyin and moves that all legislative activities be suspended until the next legislative day.#TodayInSenatePlenary

— The Nigerian Senate (@NGRSenate) October 9, 2018
Source: Naija News