2019 Elections Not Under Threat, There's Outstanding N300bn In 2018 Budget – Dogara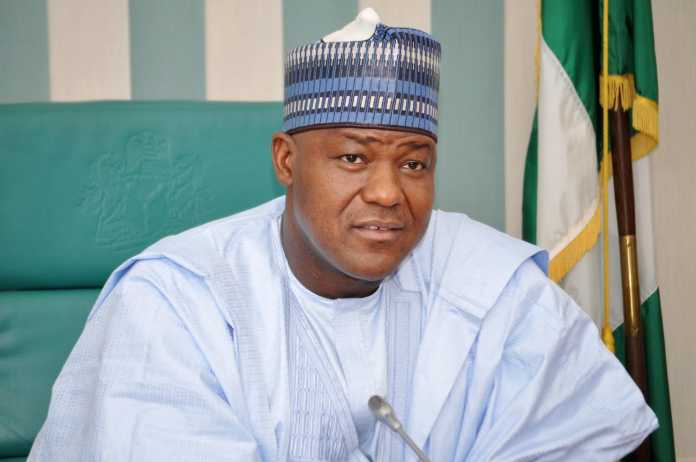 Yakubu Dogara, speaker of the house of representatives, has said that the delay in passage of budget would not affect the 2019 polls.
He explained that under the 2018 budget, there is a N300 billion set aside to take care of the election conducts.
Earlier in July, President Muhammadu Buhari had sent a supplementary budget of N242 billion to be passed for the 2019 elections, before the lawmakers went for their annual recess in July.
However, fears that the conducts of the election may be affected arose when four months to the election, the budget has not been passed.
Dogara while speaking with newsmen today, assured that the national assembly is committed to ensuring a smooth conduct of the elections.
Recalling there are days bills were passed within one week, the speaker said the lawmakers would give it accelerated hearing once they get the committees' report.
"You see we are servants of the people by our calling as representatives of Nigerians and we don't have the right to put our interests forward before the interests of the people," he said.
"We are here to serve public good, these issues are outstanding and it was never going to be threatened in any way as was widely perceived, because we have a provision in the budget for service-wide votes, about N300 billion and whatever was the emergency would have been met from that service-wide fund that we have allocated in the budget.
"As we are back, we have set ourselves to accomplish what is there in the interest of the people. Even if it means in a day or two we will accomplish that, even if it means handling it as we did for the ease of doing business bills.
"So nothing is impossible and I can assure you that as soon as we get the reports submitted from the various committees hopefully within the week, in no time, we should be able to deal with them, whether it is the electoral act or the funding for elections."