Abba Moro Wins PDP Ticket In Benue South Senatorial Primaries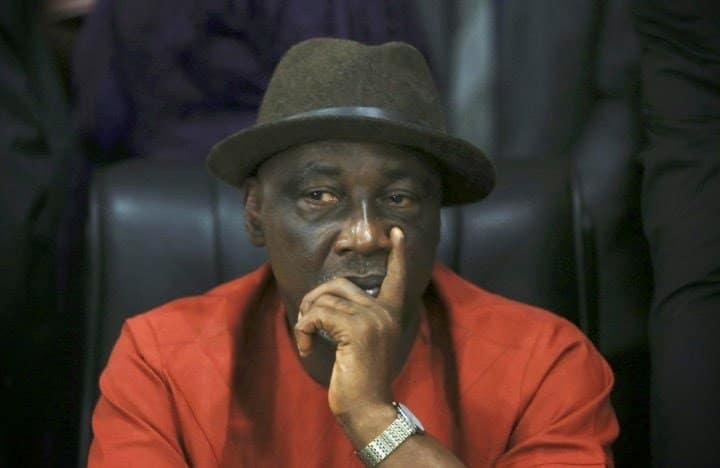 Former Minister Set To Face Steve Lawani Of APC For Benue South Senatorial Seat.
Mr. Abba Moro, former minister who supervised the immigration recruitment exercise that led to the death of at least 15 young Nigerians is now a senatorial candidate.
The ex-minister on Sunday picked the PDP ticket to contest the Benue South Senatorial election in the 2019 general elections in the state.
Announcing the results of the rescheduled senatorial election on Sunday night at the handball court of Aper Aku Stadium, Makurdi, Sunny Agbade, Secretary of the PDP Benue South Senatorial Electoral Committee ,declared Mr Moro winner .
Moro polled 461 votes to defeat Joseph Ojobo, a one time member of the State House of Assembly, who polled 365 votes, while Mike Onoja came third with 165 votes.
Mr Agbade said over 1,000 adhoc and statutory delegates participated in the primaries.
In his acceptance speech, Mr Moro assured the people of good representation and his determination to serve them better as a senator.
He assured the people of the district that he would work hard to ensure victory for the PDP at the general elections.
The News Agency of Nigeria (NAN) reports that the polls had been postponed twice- once in Otukpo on account of violence and in Makurdi because polls were inconclusive.
The polls had been postponed from October 4 to October 7 when three other local government councils could not participate in the exercise on account of accreditation.
The exercise had been moved from Otukpo to Makurdi for security concerns.
The local government councils affected by accreditation related problems were; Okpokwu, Ohimini and Otukpo.
Mr Moro, is now set to face former Benue Deputy Governor, Steven Lawani of the APC, and other parties' candidates in the general elections.
Mr Moro, an ally of ex-Senate President David Mark, was the interior minister in 2014 when a stampede occurred during the recruitment exercise organized by the Nigeria Immigration Service (NIS), claiming the life of applicants on March 15.
Apart from the deaths of the applicants, Mr Moro and others are also believed to have defrauded the applicants of hundreds of millions of naira and are being prosecuted by the anti-graft agency, EFCC.
The then NIS chief, David Paradang, not only accused Mr Moro of supervising the recruitment, he is now a prosecution witness and told the court how Mr Moro allegedly violated a presidential directive after the recruitment.
Mr Moro's prosecution has, however, not deterred him from seeking to be a federal lawmaker within Nigeria's largest opposition party, PDP.