Atiku Accepts PDP Ticket, Thanks Obasanjo For Making Him Vice-President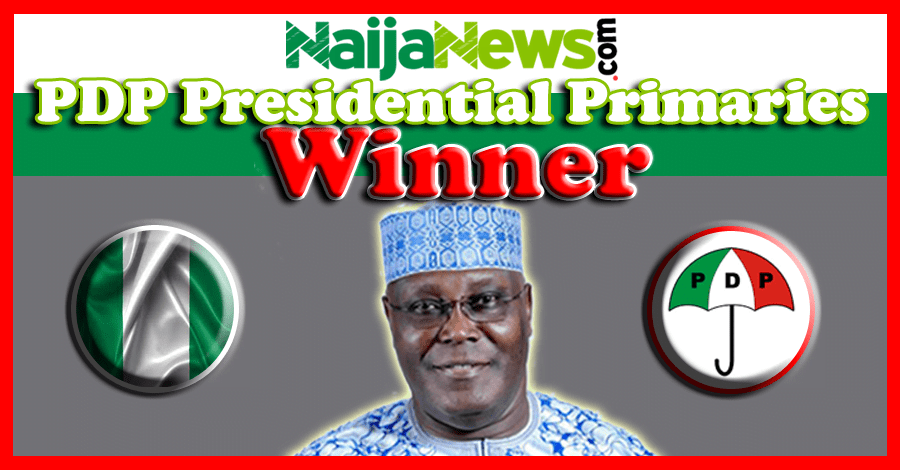 The winner of the Peoples Democratic Party Presidential Primaries and flag-bearer of the party, Alhaji Atiku Abubakar has described the election under which he emerged as the most credible since the return of democracy in Nigeria.
Atiku noted that he had been given a mandate that was paramount and more important than individual interests.
He assured his co-contenders and fellow party member that he was ever ready to work with the fo the victory of the party.
He said " I cannot do it alone, I need support, and understanding of every member of this party, it is not a one man's job, it is a collective responsibility and I am ready to listen, take advice and work together for the success of PDP.
Atiku said the PDP couldn't afford to fail Nigerians because Nigerians where yearning for the return of PDP to power having compared the years of APC and PDP reign in the country.
He stated that there was gross mismanagement of resources under the ruling APC leadership.
He commended former President Olusegun Obasanjo who made him a vice-president for 8 years, noting that the experience he gathered under Obasanjo would play a big role in influencing his performance if he eventually emerges as the President of Nigeria.