Lagos APC Chair Declares Sanwo-Olu Winner Of Lagos APC Primaries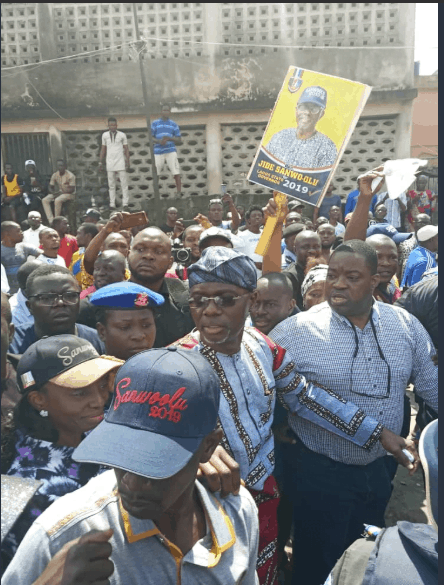 Mr. Tunde Balogun, the Chairman of the Lagos State Chapter of the All Progressives Congress, has on Tuesday night announced Mr. Babajide Sanwo-Olu as the winner of the party's governorship primary.
According to the chairman, the sitting governor, Akinwunmi Ambode, got 72,901 votes, thereby losing to Sanwo-Olu, who Scored 970,851 votes.
Balogun declared the election free and fair, thanking members of the party for coming out to vote.
Naija News had earlier reported that the National Working Committee appointed by the Party to conduct the election had earlier on Tuesday declared the election invalid.
Mr. Clement Ebri, the chairman of the Penal had earlier announced that the election didn't hold, as gray areas concerning the election had not been ironed out.
However, the state chairman of the party insist that the election remains valid.
"It is my pleasure and delight to read the result of the election, conducted all over Lagos State, in all the 245 wards, to the public.
"The results are as follows: Governor Akinwunmi Ambode recorded 72,901 votes; Mr. Babajide Sanwo-Olu had 970,851 votes.
"Mr. Babajide Sanwo-Olu is the winner of today's primary election," Balogun said.
Source: Naija News