Finally, Ambode Speaks On Lagos APC Governorship Primary, Congratulates Sanwo-Olu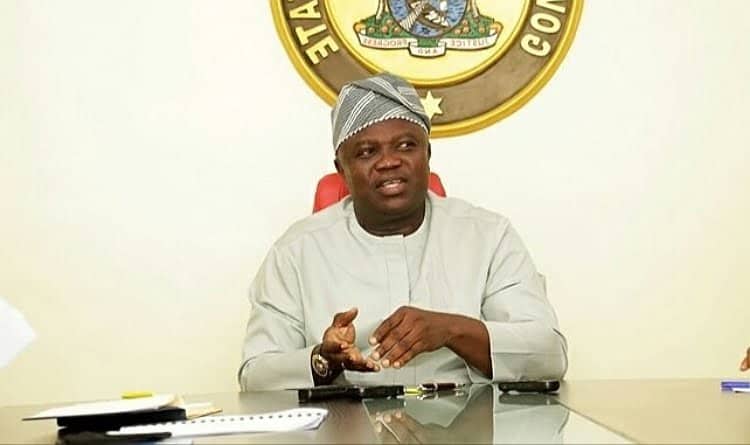 Ambode Concedes Defeat To Sanwo-Olu
Lagos State Governor, Akinwunmi Ambode has displayed the spirit  statesmanship by conceding defeat and congratulating his main contender Babajide Sanwo-Olu in the Lagos State APC  governorship Primary election.
JUST IN: Ambode surrenders, congratulates Sanwo-Olu for victory https://t.co/eB34nJ1ESx via @Nigerialawyers pic.twitter.com/URJGqIbWvi

— Thenigerialawyers (@Nigerialawyers) October 3, 2018
The Governor also vowed to support the All Progressives Congress, APC, to emerge winner of next year's governorship election in Lagos.
In his speech, Ambode also thanked the national leader of the party, Asiwaju Bola Ahmed Tinubu, the leadership of APC at the ward to the national level, all party faithfuls and all Lagosians for the faith and trust reposed in him.
Ambode, in a brief speech broadcast by the Lagos State Television, urged all not to relent in their support for the party as they prepare for the 2019 election.
"Fellow Lagosians, the last few days have witnessed intense political activities that have gripped the attention of the nation and created palpable tension in the polity. I strongly believe that the time has now come for the State to move forward in order that the gains of the last three and half years are not lost," he said.
"Dear Lagosians, APC is a great party and the interests of our beloved State must always supercede that of any person or group. It is in this regard that I wholeheartedly congratulate the winner of the Lagos State APC Primaries, Mr. Babajide Sanwo-Olu and urge all Lagosians to immediately support our party's gubernatorial candidate in the 2019 elections and work for the success of our dear party."
"The progress of Lagos state is non-negotiable. It is a project that I have passionately worked for in the last three and half years as your Governor and one to which I will forever be devoted."
Naija News recalls Akinwunmi Ambode, got 72,901 votes, thereby losing to Babajide Sanwo-Olu, who Scored 970,851 votes in the primary election held on Tuesday.
Source: Naija News