Workers Resume As NLC Suspends Nationwide Warning Strike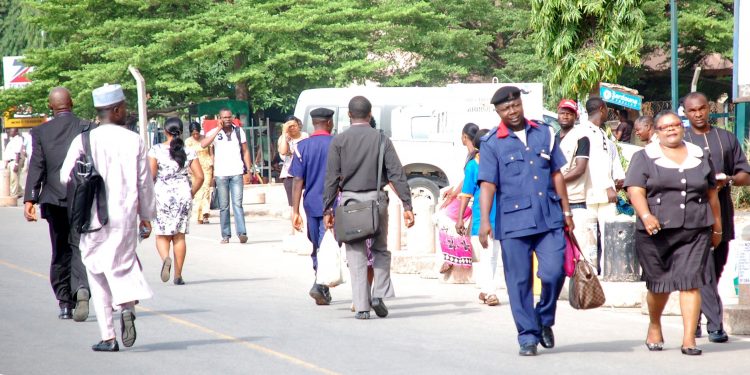 Workers At Federal Secretariat, Abuja Cooperate With NLC To Suspend Strike
Activities at the Federal Secretariat in FCT are presently in top gear today, after the Nigeria Labour Congress (NLC) had on the midnight of Sept. 26, embarked on a nationwide strike.
Workers also observed Nigeria's 58th Anniversary away from work, yesterday.
Naija News reports that the strike was declared to press home its demand for the implementation of the new minimum wage for workers in the country but was called off on Sunday for further negotiations with the government.
A visit to the Federal Secretariat, Abuja and its environs, showed that over 80 per cent of staff were in their offices going about their normal duties.
It was also observed that the car park of the secretariat was busy and almost full.
Mr Akinwale Adegbola, a civil servant who spoke to NAN said that he was glad the strike was called off and that he hoped government had gotten the message.
"We have resumed and hoping that the strike made a positive impact.
"I believe that government will definitely do something to make people happy soon by meeting the demands of the NLC and increasing the new minimum wage," he said.
Another civil servant, Mrs Funke Jide said that the suspension of the strike signified that the government was willing to increase the minimum wage.
She added that industrial action was not good for any nation's economic development as it always crippled activities.