Sanwo-Olu Group Alleges Plan To Rig Primary In Favour Of Ambode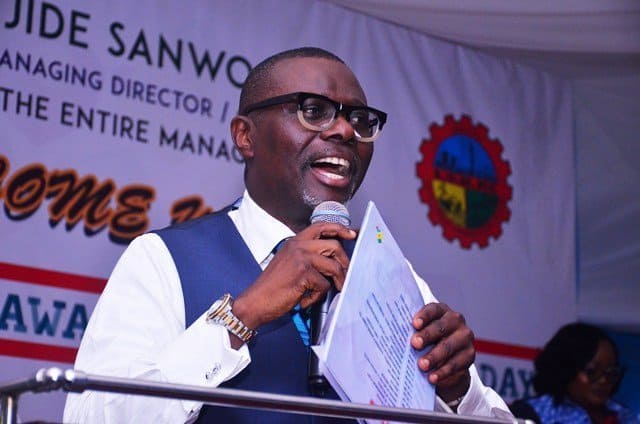 Sanwo-Olu Support Group has alleged a last minute move by the vice president of the country Prof. Yemi Osinbajo and the National Chairman of The All progressive Congress , Adams Oshiomhole to manipulate the Lagos state primary in favour of the Incumbent governor, Akinwunmi Ambode.
According to Jide Sanwo-Olu & Crew The Vice President of the Nigeria Pastor Osinbajo is neck deep in corruption. He got free land in Lagos to help the governor.

Praise Da Lord!!! pic.twitter.com/6FP7BJdh0W

— Wale Gates ???? (@walegates) October 2, 2018
I don't know which is more STUPID between Ambode's miserable World Press Conference and the bribe allegation against VP from Jide Sanwo-Olu's support group.

— Adebayo Bankole Akintunde (@AdeBanqie) October 2, 2018
Meanwhile the alleged accusation against the vice president and APC has been deleted few hours after it was published.
Oh the Jide Sanwo-olu group guy deleted the post accusing our Vice President of bribery.

Let me quickly screenshot and save for future reference ???

— Cross˚ (@Elcrucifixio) October 2, 2018
The Main opponent of ambode at the Lagos State APC governorship primaries, Mr  jide Sanwolu has also distanced him self after it was published.
Good morning dear Lagosians, it has come to my attention that a group by the name Sanwoolu Support Group has been claiming to speak for me. While I hope to be the governor of all, I denounce the activities of any amorphous groups. Their opinion does not represent me. Thank you.

— jide sanwoolu (@jideS) October 2, 2018