Lagos Primary: I Accept Party's Decision – Deputy Gov.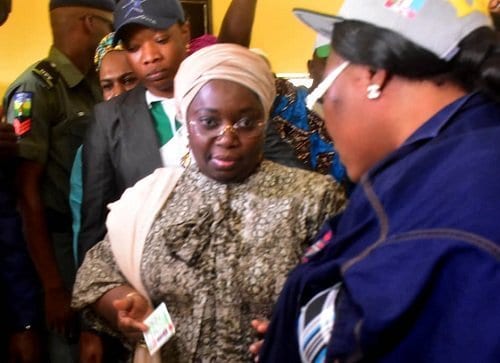 Dr. Idiat Oluranti Adebule, Lagos State Deputy Governor, has, on Tuesday, said her decision to go with the choice of All Progressives Congress (APC) members in the state motivated her decision to vote for Mr Babajide Sanwo-Olu during the Governorship Primaries.
She said that APC members in Iba Local Council Development Area constituency heeded the dictate of the party by voting, in their numbers, for the preferred candidate of the party.
According to her, the supremacy of the party on the primary is sacrosanct, adding that she totally aligned with the dictate and position of the party, promising that she would support whoever emerged as the winner of the primary election.
'' I have no doubt that anybody that emerged today as the candidate of the party will have my support, I have no doubt as exhibited by my people today that they are standing with the party's position on this primary and with that position I stand," Adebule said.
Adebule further applauded the committee in-charge of the election for ensuring that the exercise is free, fair and violence free.
While asserting that the the supremacy of the party is very important in any political decision, the deputy governor, assured that she will support any candidate the party produces.
''I stand and I choose to stay with my party at this time, my party has spoken and I have no doubt to state that on the position of the party I stand, It is a very clear election as you can see, people are voting in line with the dictates of the party. We have voted for the person who the leaders of the party have chosen. It is an overwhelming experience as you can see it and we will continue to support the party and abide by its rules," she said.
Adebule appreciated the people of the state for their support for the governor Akinwunmi Ambode-led administration.
She assuring them that the state government would not relent in improving on the infrastructure development of the state in line with the vision of all-inclusive and good governance.