Lagos APC Primaries: We've Not Started Voting, NWC Chairman Declared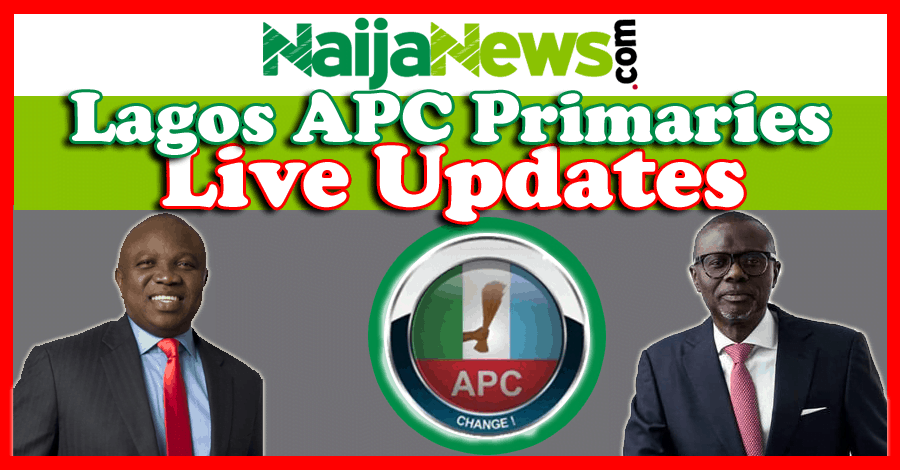 The All Progressives Congress (APC)'s National Working Committee in charge of conducting the governorship primary election in Lagos State on Tuesday has warned that, contrary to some claims in certain quarters, voting has yet to commence.
The committee said it had been in a crucial meeting with key stakeholders, after which the primary poll would officially commence.
Mr. Clement Ebri, the Chairman of the Panel made this known during a telephone conversation with Punch's correspondence.
According to him, the panel had been in a crucial meeting with the chairman of the APC in Lagos, agents of the two contenders in the primary election – Governor Akinwumi Ambode and Mr. Babajide Sanwo-Olu — and other stakeholders.
He stated that the reason for the meeting was to clear some grey areas and come to a consensus concerning the guidelines for the primary elections, as directed by the national leadership of the party.
When alerted about the viral videos of the primary election purportedly ongoing, with Sanwo-Olu allegedly leading the poll, Ebri said the primary election had yet to begin as of the time of filing this report.
He said, "The primary election hasn't started. We are in a meeting with the party chairman in Lagos and the agents of the two contenders in the primary election.
"There are grey areas to be ironed out. We want to organise a free, fair and transparent primary election and that is why this meeting is very crucial.
"It is after we have settled the grey areas and address all the stakeholders' concerns that we will send people out from here to conduct the primary."
Ebri declared that the election purportedly carried out in any ward in the state earlier today is null and void, as the stakeholders had yet to agree on important guidelines for the primary.