Bring The Murderers To Book! CAN Cries Out Over Crisis In Jos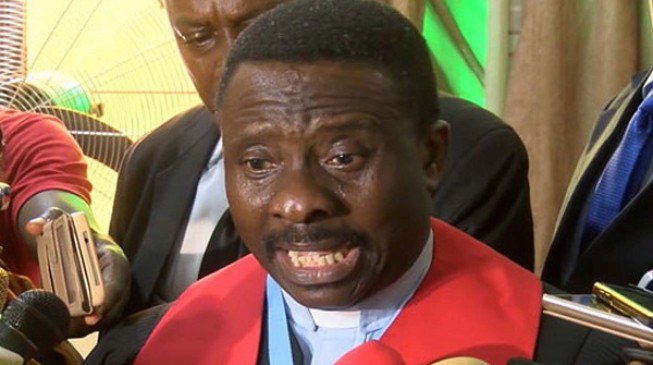 CAN Calls On Federal Government To Intervene In Jos Crisis
The Christian Association of Nigeria (CAN) has appealed to the people of Jos to remain calm following an outbreak of violence in the city.
CAN also called on the Federal Government to intervene to restore peace to the Plateau by bringing perpetrators to justice.
The CAN president, Rev. Samson Ayokunle who spoke at the First Christian Leaders Roundtable Summit organised by Legacy Initiative International in Lagos, said: "For the situation in Jos, I am appealing for calm in the midst of all these destructions. I received calls that there were shootings overnight and many youths were killed over a missing ex-soldier.
"I heard his car was found in a pond in Jos, but I don't know how that was interpreted to be the handiwork of Christians.
"I think security agencies should have been allowed to do their jobs instead of killing innocent people in retaliation. The government must do everything to keep peace in the country and bring the murderers in our midst to book."
According to the clergy, Nigerians, irrespective of ethnicity or religion, should continue to cohabit in unity and love to foster the country's socio-economic and political development.
Ayokunle said CAN would train 300 Electoral Observers at N12 million to monitor the 2019 elections.
"Fifty people will be trained from each region, who will in turn train others. Our plan is to deploy three observers in each polling unit and we have already applied to the Independent National Electoral Commission (INEC) for observer status.
"INEC on its part must strive to remain an impartial umpire because what we have seen in the Ekiti and Osun elections leaves much to be desired, following complaints of intimidation, vote buying and violence," Ayokunle added.