Oyo Governorship: Here Is What Akintola Said After Stepping Down For Ajimobi's 'Anointed Candidate', Adelabu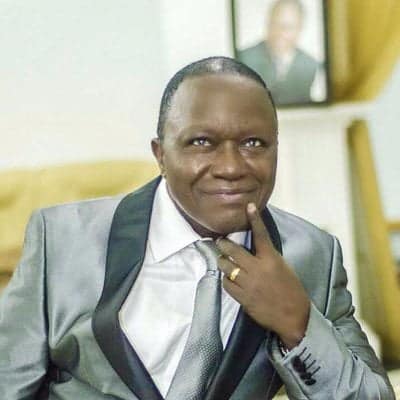 See Why Adeniyi Akintola Pulled Out Of Oyo Governorship Race
Adeniyi Akintola, the last of the seven contestants of the All Progressive Congress,APC for Oyo State Governorship has stepped down from the race.
He announced this in the presence of a crowd, as well as members pf the party at the primary held at the Lekan Salami Stadium, Adamasigba, Ibadan,
Akintola (SAN) decided to step down for Adebayo Adelabu, the anointed of Governor Abiola Ajimobi, after serious pleading from the leaders of the party.
While announcing his decision to step down from the race, Akintola said it's "a sad day" for him, especially as he was convinced to join the governorship race by the leaders of the party.
"Today is a sad day. Honestly, I was determined to contest the poll from the word Go," he said.
"But here I am, I have always been a symbol for the struggle and also a symbol against oppression.
"Let me also state that nobody has so far been more committed to this party (APC) in Oyo state than me. But I have listened to the piece of advice from our leaders and most especially from our revered leader, Asiwaju Bola Ahmed Tinubu.
"Truly, we have both 'fought a good fight but today I feel too cheated to have been begged to step down in the ongoing governorship primary poll. I hereby announce my withdrawal from the Oyo State party politics. God day and good night."