Ambode Deviated From The Lagos Master Plan, He Has To Go – Tinubu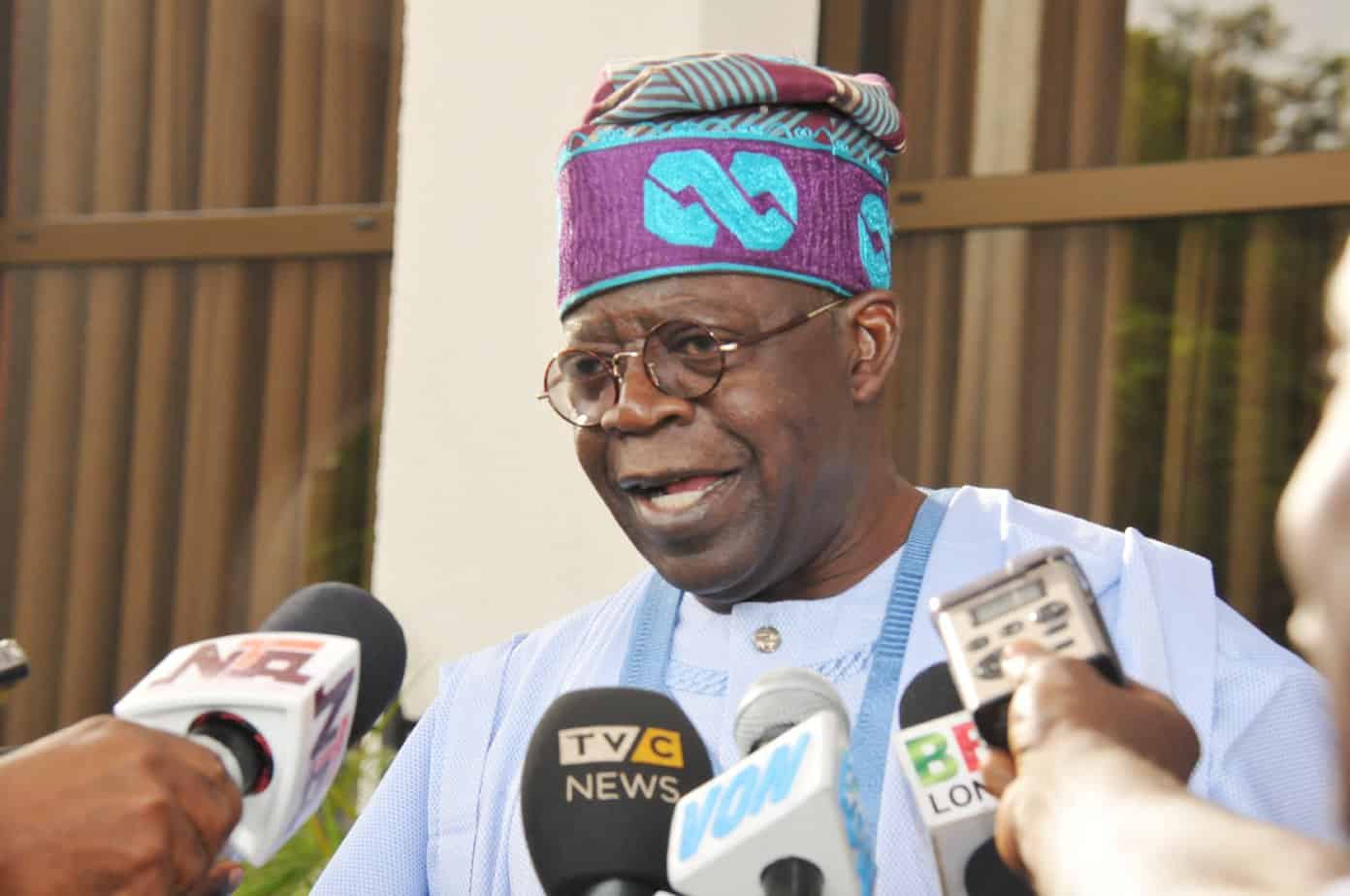 The National Leader of the All Progressive Congress (APC), Asiwajo Bola Ahmed Tinubu has accused Governor Akinwunmi Ambode of deviating from the Lagos Master Plan initiated by his predecessors, insisting that he must be replaced.
The National Leader, who insisted that the incumbent has failed to live up to the expectation of the party, stated that Monday's primary will reposition the state for better performance.
In a press statement made available to Naija News by the media office of the former governor, Tinubu applauded the stride in the democratic journey of the party and the state, described the Primary election as a "groundbreaking step toward greater internal democracy and progressive governance for the benefit of all people"
"What, in other nations, has taken political parties generations to achieve, we have done in a few brief years. No other party in Nigeria dare attempt what we have already dedicated ourselves to do.
I thank and commend all APC members and all Lagosians who have lent their support to this historic and humane mission upon which our party has embarked." he said.
He admonished that this stride be consolidated upon, adding that the exercise tomorrow must be devoid of selfish ambition or the perceived personal grievance between this or that person.
"I trust in the wisdom of the people and will abide it. However, as a leader of the party and as a former governor of our beloved and excellent Lagos, I would be remiss if I did not make a few observations regarding the primary." Tinubu said.
Tinubu, who reiterated his concern and desire for the growth and advancement of Lagos State, outlined his desires for the state and the price he paid for the betterment and development of the state.
"My goal is and shall always be a better Lagos. To this objective, I have dedicated the greater part of my public life. Roughly 20 years ago, a corps of dedicated and patriotic Lagosians, put aside personal interests and rivalries, to put their minds and best ideas together for the good of the state. Out of this collaborative effort, was born a master plan for economic development that would improve the daily lives of our people.
Bestowed on me was the honour of a lifetime when I was elected to be your governor in 1999. My administration faithfully implemented that plan. The government of my immediate successor, Tunde Fashola, also honoured this enlightened plan."
According to him, he governed Lagos State with the hope that the blueprint he had created for the state will be adhered to by the successors. he added that the blueprint was initiated to position the state for sustainable development, a roadmap, his immediate successor, Babatunde Fashola also followed.
"Where state government remained true to that blueprint, positive things happened. During my tenure and Governor Fashola's, Lagos state recorded improvements in all aspects of our collective existence, from public health to public sanitation, from education to social services, from the administration of justice to the cleaning of storm and sewage drains. Businesses, large and small, invested, hired millions of workers and thrived.
All Lagosians were to fully participate and justly benefit from the social dividends and improvements wrought by this plan. From the common labourer, to business leaders, to professionals and our industrious civil service. We all were to be partners in a monumental but joint enterprise. None was to be alienated. None was to be left out. And none were to be pushed aside. This is especially true for those who contributed so much to our development, whether as a business leader who has invested heavily in Lagos, the homeowner who struggles to pay his fair share of taxes or as someone employed in the hard work of keeping our streets and byways clean so that others may go about their daily tasks unimpeded.
I make no pretence that the master plan is perfect. It can always be fine-tuned. However, whenever a government departed from this plan without compelling reason, the state and its people have borne the painful consequence of the improper departure.
To ignore this blueprint for progress in order to replace it with ad-hoc schemes of a materially inferior quality contravenes the spirit of progressive governance and of our party. Such narrowness of perspective does not bring us closer to our appointed destination; it takes us farther from that destiny." He explained
He, however, accused the present administration in the state of deviating from the model of good governance laid by it predecessors and as such a new candidate that will put the state back on track must take the place of the incumbent.
"We must vote in a manner that returns Lagos to its better path, the one that promises a just chance for all to enjoy the fruits of our prosperity. We must always pursue our goal of a Lagos energised by creative dynamism, tolerance of others, and guided by a leadership capable of extending a collegial hand to all stakeholders, far and wide.
I am encouraged by the emergence of a candidate in this primary who has served the state in senior positions in my administration, the Fashola administration and even in the current one. While possessing a wealth of experience and exposure, he is a young man endowed with superlative vision and commitment. Most importantly, he understands the importance of the blueprint for development. He esteems it as a reliable and well-conceived vehicle for the future development of the state. He also knows the value of reaching out and working with others in order to maximize development and provide people the best leadership possible." he added.