A Memo To His Imperial Majesty By Afolabi Faramade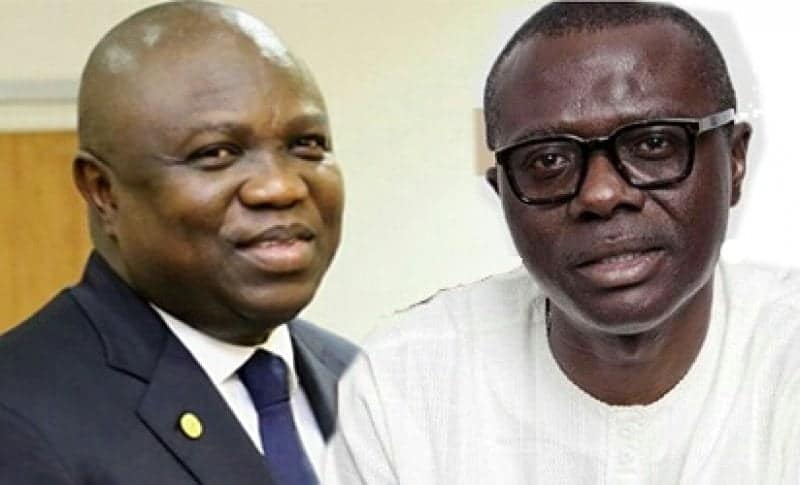 Is Nigeria truly practicing real democracy or voodoo democracy? The current political drama and power struggle in Lagos State All Progressives Congress have prompted this salient question.
The classical definition of democracy is government of the people, by the people and for the people.
However, in the Nigerian context,it seems certain people have given another definition to the concept of democracy. Every citizen presumably has one vote.
But the situation in Nigeria is that certain individuals have hijacked political power from the people and assumed larger than life image by the way and manner they enthrone and dethrone political office holders.
The situation becomes more appalling and irritating in a situation where the interest of the so-called godfathers or kingmakers is at variance with public opinion and perception.
As far as majority of people are concerned, Mr. Akinwumi Ambode has performed creditably well as Governor of Lagos State in the last three years and deserves a second term in office. Unfortunately, for some strange and inexplicable reasons, the Governor and his godfather are now at loggerheads.
The godfather and the so-called "Mandate Group" in Lagos APC have unanimously dumped Ambode and endorsed Mr. Babajide Sanwo-Olu as the APC candidate for next year's Governorship election in Lagos.
Most people are of the view that the time has come for the enthronement of true democracy in Nigeria.
If Ambode cannot get the APC ticket,he should re-contest on the platform of another Party and test his popularity.
Perhaps what is happening in Lagos will help to deepen the democratic process as we may be witnessing the end of political hegemony in Nigeria.
A situation whereby one man now arrogates to himself the power of hire and fire is inimical to the tenets of democracy and overall public interest .One can imagine the situation whereby the same person is calling the shots in Ekiti, Osun, Oyo and perhaps Ogun States.
It is very disgusting! How can one man control the destiny of millions of people ? This is nothing but a clear demonstration of voodoo democracy in a digital age .We all witnessed the recent rerun election in Osun State which was a grand larceny and unmitigated disaster where the popular will of the people was violently suppressed by loyalists of the godfather.
Ambode should stop worshiping his estranged godfather and seek for the support of Lagosians who voted for him in 2015 .I have a dream that one day ,Lagos shall be free . The last days of the godfather and political emperor are imminent.
*Faramade is a Public Affairs Analyst .
Download Naija News App. Advertise with us. Send us enquiries and press releases.