Fani-Kayode Describes Buhari's Led Government Worse Than Shagari's Government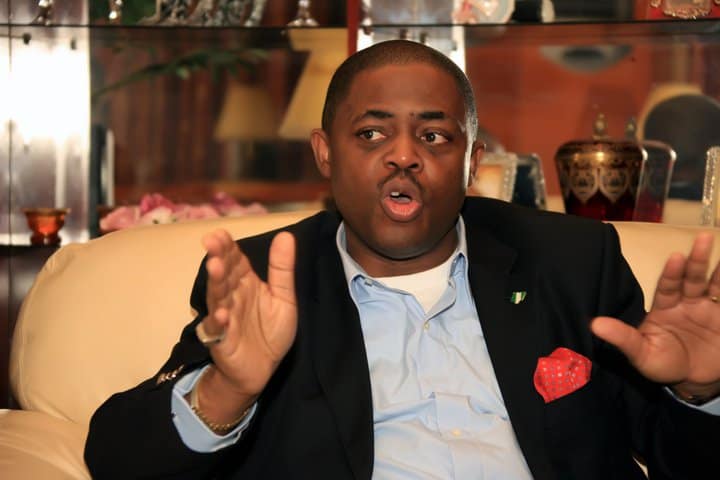 Femi Fani-Kayode, the Minister of Aviation during the Jonathan administration, has called out President Muhammadu Buhari for happenings in polity and the country as a whole.
He claimed that the Buhari led All Progressives Congress government are presiding over a divided country where killings, corruption, election manipulation among others were going on.
In a statement released on Saturday, Fani-Kayode reminded the President that he cited corruption, election rigging and thuggery as part of the reasons why he alongside some military officers overthrew the Shehu Shagari government.
The former Minister said :"General Muhammadu Buhari condemned the 1983 general election in strong terms in order to justify the coup detat in which he and his fellow mutineers and coupists removed President Shehu Shagari and the ruling NPN from power."
He recalled that the then General Muhammadu Buhari, on December 31, 1983, told the country that: "The last general election was anything but free and fair. The only political parties that could complain of election rigging are those parties that lacked the resources to rig. There is ample evidence that rigging and thuggery were relative to the resources available to the parties. This conclusively proved to us that the parties have not developed confidence in the presidential system of government on which the nation invested so much material and human resources. While corruption and indiscipline have been associated with our state of under-development, these two evils in our body politics have attained unprecedented height in the past few years. The corrupt, inept and insensitive leadership in the last four years has been the source of immorality and impropriety in our society".
"It appears that things have come full circle. This is an excellent description of what is happening in our country today. 35 years after his infamous 1983 coup speech, President Buhari and his APC are committing even worse atrocities than President Shagari and his NPN ever did. Who will deliver Nigeria?"