NSCDC Discovers $144,000 Fake US Dollars In Borno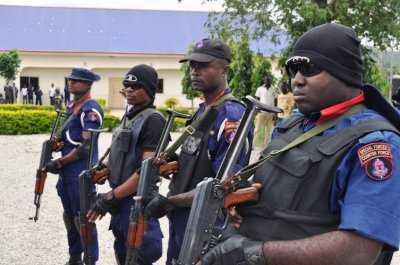 Counterfeit currencies, amounting to 144,000 US dollars has been discovered by the Nigerian Security and Civil Defence Corps (NSCDC), Maiduguri Command, in an uncompleted building at Shagari low cost in Borno.
Ibrahim Abdullahi, Commandant of the Corps, made this known in an interview with the News Agency of Nigeria (NAN), today in Maiduguri.
According to him, one Bukar Goni, a 40-year-old bricklayer, found the counterfeit notes in an uncompleted building at Shagari low cost on Sept. 16 this year, and informed the command.
He said the command swung into action and mopped up the building and discovered the fake notes.
"Preliminary investigation by our personnel revealed that the notes have the same serial number.
"Also, some of the stakeholders from Bureau-de- Change, said they had noticed the fake currency in circulation some months ago.
"We have put our men and other sister agencies on notice of the trend.
"We believe they are trying to bring in this fake currency to destabilise the economy of the state and defraud unsuspected persons," he said.