Hate Speech: FG's Strategy To Fight Citizens – Nwankwo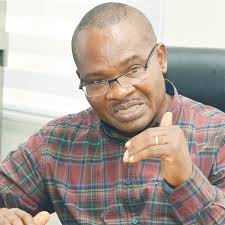 Clement Nwankwo, executive director, Policy and Legal Advocacy Centre (PLAC), has said the campaign against against hate speech is a strategy by the Federal Government to clamp down on citizens.
According to him, governors and security agencies monitor citizens' conversations so as to detect whatever is critical of them and their actions.
Nwankwo said this yesterday while speaking at the Peace and Security Network confab series on preventing electoral violence amid the campaign for hate speech and free speech in Abuja.
He said there is a need for proper classification of hate speech as governors have been seen to spend huge resources "going after individuals that they find offensive to them".
According to him, "we have seen hate speech being interpreted by officials of government to represent attack on them. We have seen a lot of people being arrested by officials of government, especially governors who have set up a mechanism for monitoring conversation and communications between citizens.
"Several governments and states and the federal level, security services have acquired and recruited huge numbers to be able to monitor private communication between citizens and comments made by Nigerians online.
"So, it is a big challenge trying to distinguish, for government officials, the difference between hate speech in the context of its effect on people of specific attributes and themselves as individuals."
Patricia Taft, programs director, Funds for Peace, said citizens' usual perception of various administrations as ineffective and the rising rate of inequality have contributed to election violence over the years.
She added that even though Nigerian youth are often perpetrators of political violence, "they also have the capacity to promote peace through their growing influence as leaders within the electoral system and as activists outside of it".