20-Year-Old Man, Accomplice Arrested For Raping 19-Year-Old-Girl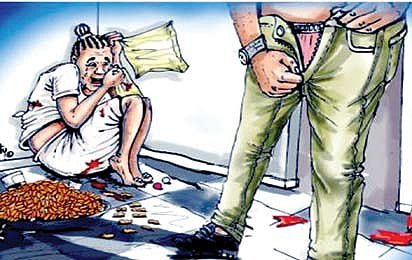 A 20-year-old-man, Onumajuru, and his 25-year-old accomplice, Chibyke Chikere have been arrested by the Imo State Police Command for raping a 19-year-old girl.
While parading the suspects, the state Commissioner of Police, Dasuki Galadanchi, said the incidence occurred on August 29, after the suspects first abducted, before raping their victim.
He said that the police swung into action on receipt of intelligence and arrested the suspects.
The CP said, "On August 29, a gang of five men kidnapped the victim and took her to their hideout.
"The operatives of the Command's Anti-kidnapping Unit acted on a credible intelligence, rescued the victim and subsequently arrested the suspects in possession of the victim's GSM handset.
"The suspects unlawfully had carnal knowledge of the victim while in captivity. They have made useful statements and they are helping the police in the investigation process.
"It is a case of kidnap, armed robbery and rape. The suspects are Victor Onumajuru, 20, of Amauzari in the Isiala Mbano LGA and Chibyke Chikere, 25, of Anara in the Isiala Mbano LGA.
"The victim is a 19-year-old girl from Mbieri in the Mbaitoli Local Government Area of Imo State. One handset belonging to the victim was recovered from the suspects as an exhibit.
"It is very unfortunate that children who ought to give their lives good meaning by either going to school or learning a trade are engaging in this kind of crime. My command will not spare any lawbreaker. I want to assure Imo people that we will continue to close in on the bad elements."
Galadanchi, however, promised to prosecute the suspects to serve as deterrent to others.
Source: Naija News