Mark Has What It Takes To Be Nigeria's President –Gov. Ugwuanyi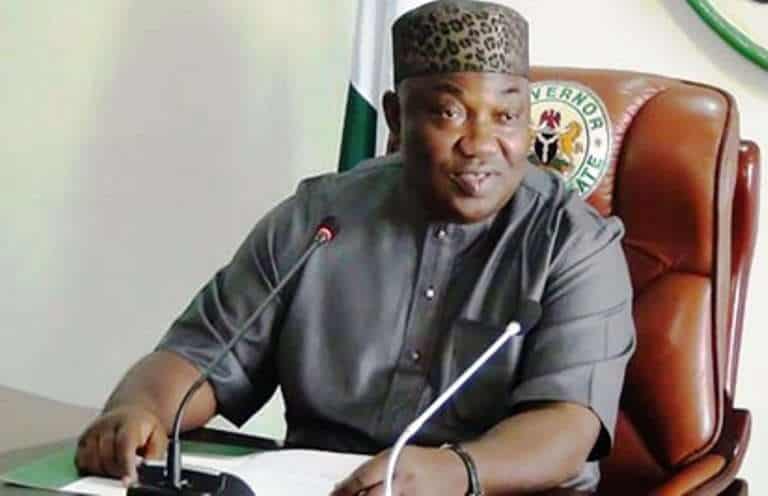 The governor of Enugu State, Ifeanyi Ugwuanyi has extolled the ability of the People Democratic Party (PDP)'s presidential aspirant, Senator David Mark's to lead the country to greater heights.
The opinion of the governor was made known to the press in a statement issued by Paul Mumeh, the Media Assistant to the former Senate President.
According to Mumeh, Ugwuanyi made the remark when Mark's presidential campaign team visited him in his office in Enugu.
The statement stated that the governor of the Coal state asserted that Mark has what it takes to change the unpalatable situation of the country, if elected.
"I worked with him at the National Assembly. I can attest to his capacity and competence. We shall support him to ensure he gets the ticket of our party,'' Ugwuanyi stated.
During the meeting with the governor, Senator Mark stated that he was motivated to join the race because he believed that he had what it takes to address the socio-economic and political challenges facing the nation.
"The level of insecurity and economic downturn in our country today requires a man with a proven record of excellent performance to confront. Besides, we must ensure peace and justice for all.
"I am a man of my words. For me, it will be a covenant with Nigerians if given the mandate. I have the blue print to tackle the economy through massive industrialization, agriculture and small and medium scale industry.
"Every Nigerian will feel the impact of the economy if I am elected. I have the ability to do so''.
The Benue Senator, who expressed faith that he will win the primaries, added that the PDP aspirants had resolved that whoever wins through a transparent and credible process would be supported by all.
The state Chairman of the party Mr Augustine Nnamani said that Mark was the kind of leader the nation needed at this time.
Download Naija News App. Advertise with us. Send us enquiries and press releases.