Appeal Court Upholds Senator Umeh's Election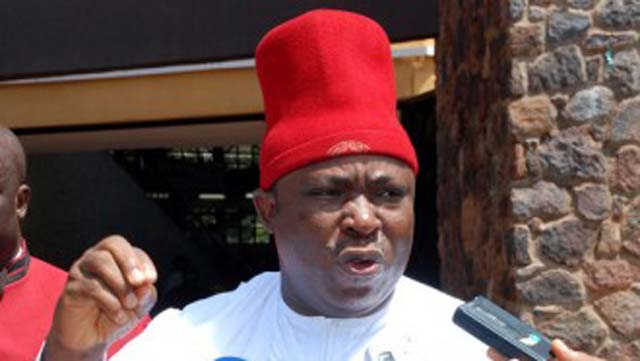 The election of Victor Umeh of All Progressive Grand Alliance (APGA) as the Senator representing Anambra Central senatorial district in the national assembly has been upheld by a court of Appeal, Enugu Judicial Division.
The court on Tuesday, dismissed an appeal made by Mr. Nkem Ekweozor, challenging the judgment of the Anambra Central Senatorial Election Petition Tribunal which upheld the victory of Umeh in the January 13, 2018 senatorial rerun in the district.
Ekweozor who was the flag bearer for the Mega Peoples Progressives Party (MPPP) in the senatorial rerun, claimed that Umeh was not elected validly by majority of lawful votes cast, adding that the election was marred by corrupt practices.
He said Umeh wasn't qualified to contest as he was nominated while still holding the position of national chairman of APGA.
The appellant who joined Umeh, APGA and Independent National Electoral Commission (INEC) as 1st, 2nd and 3rd respondents respectively, prayed the court to order INEC to conduct a fresh election and that Umeh should be disqualified from the fresh election.
Delivering judgment, the three-man Appeal Panel headed by Justice Uwani Musa Abba Aji noted that the appellant had made no reference to any particular primary election conducted by the 2nd respondent, APGA, from which Umeh emerged as the candidate.
The judge held that the appellant's complaints on the issue of nomination of the 1st respondent, Umeh, "are at large and ex facie."
According to him, there was no dispute on the primary election of the 2nd respondent, APGA, which produced Umeh as its candidate.