Robert Redford Turns Back From Retirement Statement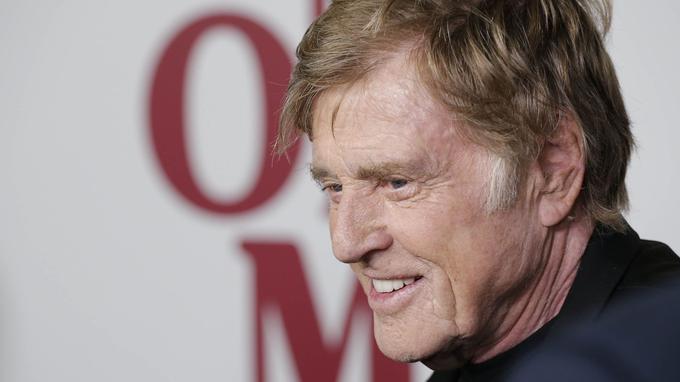 The Old Man And The Gun To Be Released On September 28 In United States
Robert Redford, who acted in the 'Out of Africa' movie, announced on August 6 at Entertainment Weekly that he was retiring from the movie theater.
At the premiere in New York of his new movie, 'The Old Man and the Gun', finally stated "I should never have said that."
Clint Eastwood, 88, Harrison Ford, 76, Jack Nicholson, 81. In Hollywood, movie stars do not know the word "retirement".
Robert Redford, 82, had yet announced his own on August 6 in an interview with Entertainment Weekly magazine .
After more than fifty years of career and movies become mythical, including Butch Cassidy and the Kid, he had decided to take his bow.
"I will take the road to retirement after that, because I do it since I'm 21," he declared, speaking of his participation in The Old Man and the Gun of David Lowery.
The actor plays Forrest Tucker, a criminal who chained bank robberies. The director of the film himself confirmed this summer in the Esquire newspaper that the interpreter of Gatsby the Magnificent (1974) had told him that it was his last role.
At the premiere of the feature film in New York on September 20, Robert Redford proved much less categorical. Asked by a Variety journalist , he refused to certify if it was his ultimate movie character.
He said he wanted to "preserve the mystery". "It was a mistake. I should never have said that, he said. I should not talk about it because it attracts too much attention. I want to focus on this film and its distribution."
The comedian, Oscar winner for his entire career in 2002, who made his first film Des gens comme les autres in 1980, does not refrain from continuing to work behind the camera. The Old Man and the Gun will be released on September 28 in the United States.
Download NAIJA NEWS app: