Minimum Wage: FG Holds Meeting With NLC Over Planned Nationwide Strike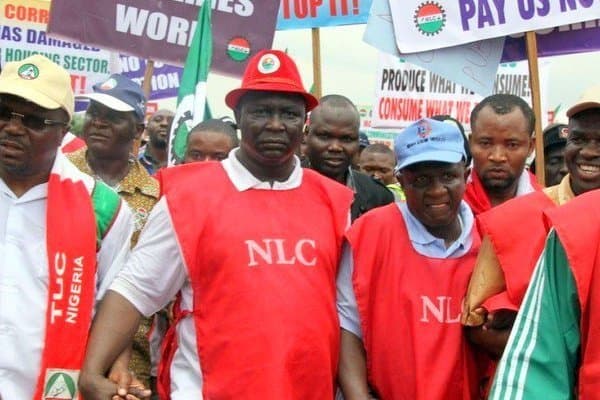 The Federal Government is currently holding a meeting with the leadership of the Nigerian Labour Congress (NLC) over the planned nationwide warning strike expected to commence tomorrow.
BREAKING: FG holds meeting with NLC leadership over strike warning

A meeting between the federal government and the leadership of the Nigerian Labour Congress (NLC) is currently going on.

This… https://t.co/N3kBdMbKfK

— Garba Alwalin Fcbk B (@garmubirniwa) September 26, 2018
The meeting follows a warning by organized labour to commence a warning strike starting from midnight over alleged delays by the federal government in implementing the new minimum wage for Nigerian workers.
Naija News recalls that labour had on Wednesday, directed all labour unions and civil society groups to embark on the strike once the September 26 (today) deadline given to the federal government elapses.
The so-called Governors are saying they can't pay but they can buy nomination forms. Is it their Father's money? They just wanted to spoil the good government of Baba Buhari.

— bukar malah (@malahbe) September 26, 2018
The organised labour is alleging that its request to reconvene a tripartite committee on the national minimum wage for workers was not met, and the leaders have cautioned the federal government against foot-dragging on the new minimum wage.
Download NAIJA NEWS app: