APC Picks Akpabio As Consensus Candidate For Akwa Ibom North West Senatorial District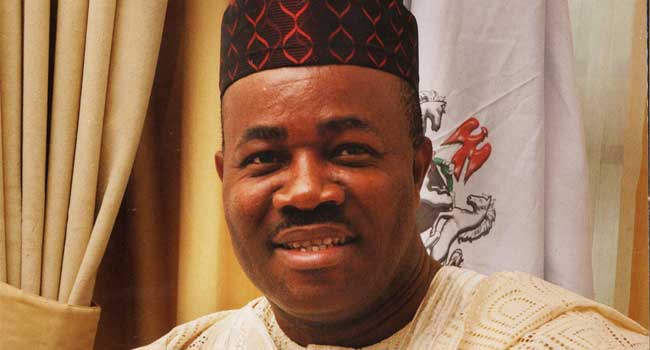 Senator Godswill Akpabio has emerged as the consensus candidate of the All Progressives Congress (APC) in Akwa Ibom State for the Akwa Ibom North West Senatorial District.
His adoption follows a long meeting of the party elders at Obong Ntak, the country home of Chief Inibehe Okorie, another senatorial aspirant as disclosed by Anietie Ekong, Akpabio's media aide.
Okorie is reported to have told his supporters after the meeting that he decided to forgo his aspiration in the interest of the party and the Senatorial District.
He also said he believed Akpabio is the right choice for the district and enjoined his supporters to work for his election.
In his response, Senator Akpabio promised not to disappoint the trust reposed in him, saying he would add value to the APC in the country.
Those present at the meeting include former Petroleum Minister and Chairman of the State caucus of the party, Atuekong Don Etiebet, APC State Chairman, Mr Ini Okopido, Senator Godswill Akpabio, Managing Director of the Niger Delta Development Commission (NDDC) Obong Nsima, Deputy Inspector General of Police, Mr Udom Ekpoudom (rtd) among others.
Naija News recalls that Senator Akpabio was until his recent defection from the PDP to the APC, the Senate Minority Leader, a position he resigned when he defected.
Source: Naija News