2019: How I Will Defeat Abaribe For Abia Senatorial Seat – Onyeizu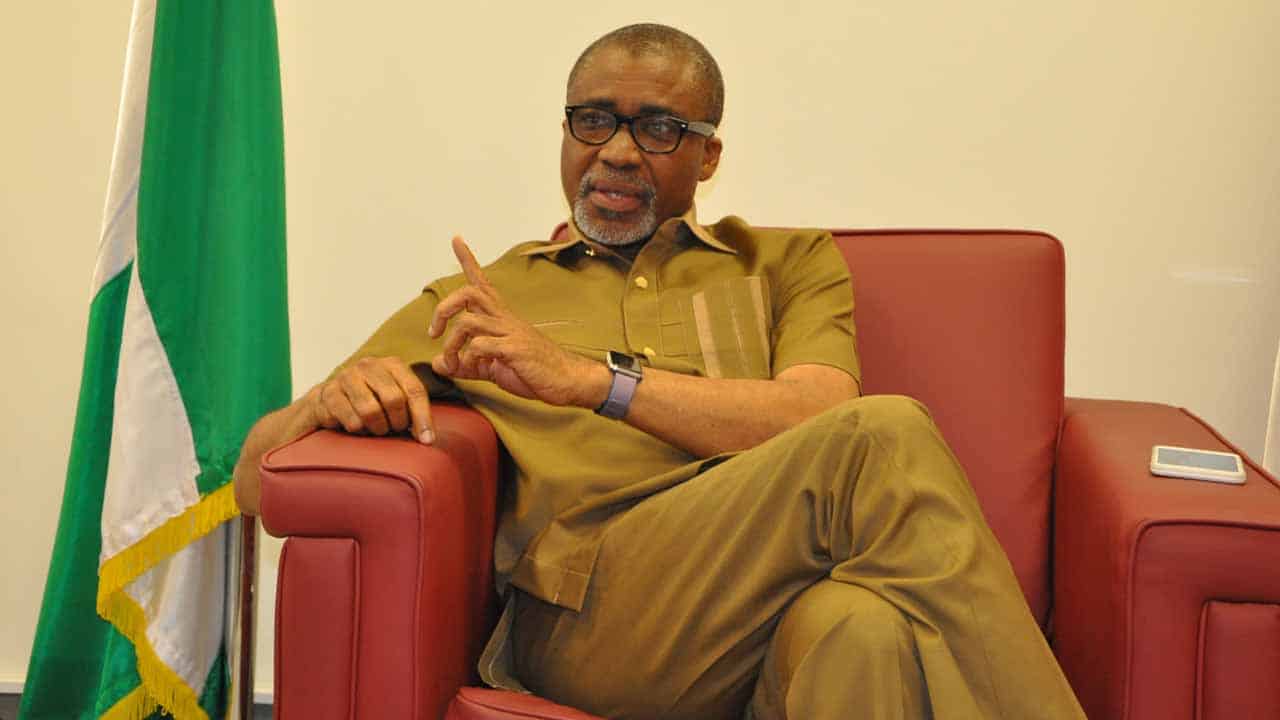 Aspirant Speaks Of Replacing Abaribe In The National Assembly
Chinedu Onyeizu, an aspirant aiming for Abia South senatorial district, has said that incumbent Senator Enyinnaya Abaribe  will not win the elections because he bailed Nnamdi Kanu, the leader of the Indigenous People of Biafra (IPOB).
Abaribe is the Leader of South East Caucus in the National Assembly and Chairman, Senate Committee on Power.
Onyeizu, who said this yesterday in Abuja while speaking with journalists, stated that the ability to provide qualitative representation and champion the cause that would make citizens get access to quality education was more important than the action of the PDP senator that bailed an individual.
"I believe representing people is more important than bailing Nnamdi Kanu. I want to make sure that people get access to quality education. I have been able to reach out to young Nigerians in my senatorial district. Already, Abia APC has adopted direct primaries that give us opportunity. The most popular aspirant will end up emerging as we will reach out to members," he said in response to a question that sought to know his chances against Abaribe that seemed to have got the support of the IPOB for his action.
Onyeizu, who said the people of Abia South were ready for the change, expressed his readiness to bring the much needed change so that his people might have a strong voice in the red chamber of the national assembly from 2019.
According to him "Change that is now necessary because Abia South senatorial zone has been running in circles for too long. Because for too long, we have replaced purposeful leadership with selfishness and lack of direction. Because issues that matter to most of my people are yet to be settled.
"In the 2019 senatorial election, the people of Abia South have said loud and clear that they have had enough of the same old breed politicians who never fulfill their election promises. They deserve better. That is why I dare to bring about change. I believe that now is the time to bring about that change.
"I am committed to do things differently if elected. I believe I have what it takes to offer qualitative representation at the Senate. I will leverage my training in political affairs, management of people and resources garnered from reputable institutions around the world and a robust track record of accomplishments to deliver on my promises." He added
Onyeizu continued "Many a time people have asked me why at 38 I want to start my political career from the senate. My answer has been simple! I have the skills, qualifications, innovative spirit and the passion to positively impact on lives with any position that I occupy. The youths could be the agents of development that our country needs to achieve a breakaway from deprivation and lack that afflict us if their talents are tapped.
"But we the youth also have to demonstrate that we are ready to put our talents and competences at the disposal of national interest so that we can be the catalyst that is needed to speed up the process of change that we desire.
"Though the task may be daunting yet, we need to step out boldly with a mindset that we can achieve it and the courage that elsewhere people have achieved it even when they didn't have all that is required.
"I am stepping out to seek nomination of All Progressives Congress on October 2, 2018 to fly the flag of this great party as Abia South senatorial zone representative in the Senate come 2019. The time has come for someone to take on responsibilities that will encourage Nigerian youths to actively participate in leadership of this great nation. I am ready to take on this challenge! It can't be done without you. Let's work together and make the positive impact that our country deserves."
Download NAIJA NEWS app: