Kemi Olunloyo Speaks On What Linda Ikeji Did To Her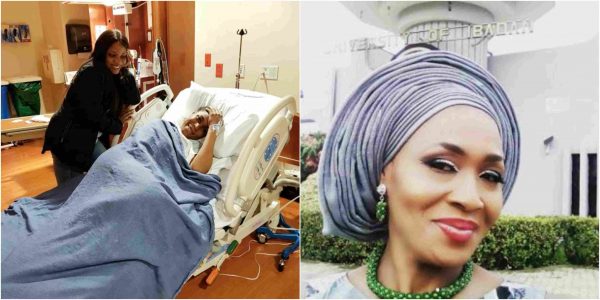 Kemi Olunloyo, who is known for her controversial statements, has revealed why she called out linda Ikeji on her post on social media.
She revealed this after she was questioned on what led to the post by a Twitter user. @Aunty_Neme, who wrote;
What did Linda Ikeji do to Kemi Olunloyo??? That woman ehn
However reacting to the tweet, Kemi Olunloyo wrote;
"She fucked my sister's fiance 2 weeks before the wedding 2006 which was cancelled because of her. She also fucked with my Activism on gun violence saying I threatened bloggers with "my guns" in 2013, now she fucked Tsolaye and tried to pin a surrogate baby on him.
KOO #HNNGossip"
#hnngossip Also October is here when @iam_Davido will remember #DJOlu, Tagbo Umeike and Chime. Linda made sure she hurt Olu's parents in the name of blogging. They found out he was DEAD on her shitty blog. DEFAMED Funke Akindélé, RMD, Mayowa and Sophia Momodu who's siding shit.
Naija News recall Kemi Olunloyo had claimed Linda Ikeji got her child, 'Baby J' through surrogacy as she doesn't have a womb to nurture a child.
Source: Naija News