Polaris Bank Takes Over Skye Bank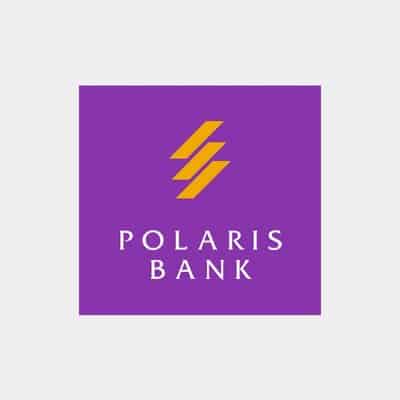 The Central Bank of Nigeria (CBN) has revoked the licence of Skye Bank Nigeria Plc, Naija News Understands.
Polaris Bank Takes Over Skye Bank https://t.co/AfCPIPODce

— Central Bank of Nigeria (@cenbank) September 21, 2018
CBN Governor and the Managing Director of the Nigeria Insurance Deposit Corporation (NDIC), Godwin Emefiele, disclosed this on Friday at a media briefing in Lagos. He also announced the change in the name of Skye Bank to Polaris Bank which takes over the bank.
I kept warning Skye Bank that I will move my money out of their bank because of their poor customer care. See now. I moved my money out and the bank collapsed. 😎 https://t.co/vLmwnNMitw

— Dr. Joe Abah (@DrJoeAbah) September 22, 2018
He said an injection of N786 billion has been made into the bank with the Asset Management Corporation of Nigeria (AMCON) has been directed to commence the sale process of the bank from Monday.
Mr Emefiele added that the strategy is for the Asset Management Company of Nigeria (AMCON) to capitalize the bridge bank and begin the process of sourcing investors to buy out AMCON.
"By this decision, the licence of the defunct Skye Bank is hereby revoked," he said, adding that "all customers of Skye Bank shall be automatic customers of the new bank and their accounts and records duly purchased by Polaris Bank."
The CBN governor explained however that given the good performance of the board and management of the bank, the CBN shall retain them. In addition, he said, all employees of Skye Bank shall be absorbed by Polaris Bank under a new contract except any employee decides to opt out.
Transition to Polaris Bank Limited.#newbeginnings pic.twitter.com/dW5XaqUDy4

— Polaris Bank Ltd. (@PolarisBankLtd) September 21, 2018
Skye Bank had in 2016 been under the radar of the CBN after the apex bank discovered some "unacceptable corporate governance lapses as well as the persistent failure of Skye Bank PLC to meet minimum thresholds in critical prudential and adequacy ratios, which culminated in the bank's permanent presence at the CBN Lending Window."
The focus of the action then was to save depositors' funds and to ensure that the bank continued as a going concern, being a systemically important bank, Mr Emefiele said Friday.
#Nigeria's central bank has revoked the licence of #Skye Bank, saying it was living on "borrowed times", and transferred assets & liabilities to a bridge bank called Polaris. CBN says all depositors are safe and Polaris will open as normal on Monday. https://t.co/H81h257FId pic.twitter.com/QpbOpilz3e

— Paul Wallace (@PaulWallace123) September 21, 2018
He added that although the bank's performance improved afterwards, the bank needs urgent recapitalization.
"The result of our examinations and forensic audit of the bank revealed that the Skye Bank requires urgent recapitalisation as it can no longer continue to live on borrowed times with indefinite liquidity support from the CBN," he said.
"We wish to assure all depositors that under this arrangement, their deposits shall remain safe and that normal banking services shall continue in the new bank on Monday, 24th September 2018, to ensure customers to transact their businesses seamlessly."
The revocation of Skye Bank's operating licence follows the Central bank's decision to pause its injection of funds processes in the lender.The regulators maintain that customers deposits safe as management and members of staff will be retained under the new ownership structure.
Meanwhile, the share price of Skye Bank on Friday gained 4.05 percent at 77 kobo. The stock is expected to be placed on suspension from Monday in accordance with bridge bank procedures.
Copyright Naija News 2019.
All rights reserved. You may only share Naija News content using our sharing buttons. Send all news and press releases to
newsroom@naijanews.com
.