Shiite Members Arrested For Attacking Police In Kaduna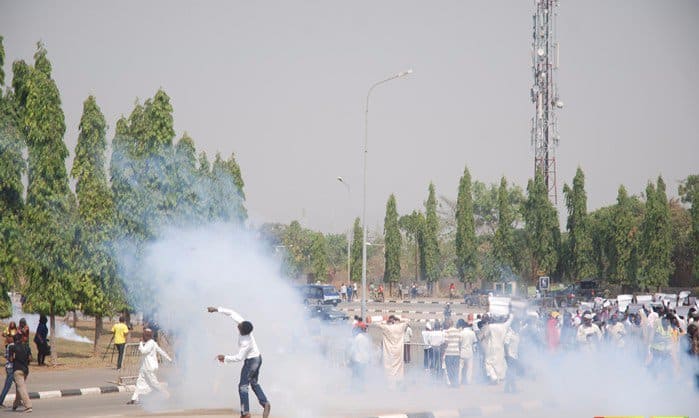 The Police has arrested four members of Islamic Movement in Nigeria (IMN), also known as Shiites, for allegedly attacking the police during a procession at Muchiya, Sabongari in Zaria, Kaduna State, on Thursday.
This was confirmed to newsmen by the Kaduna State Police Command spokesman, DSP Yakubu Sabo.
"I can authoritatively confirm to you that we have arrested four members of Shiite group at Muchiya, Sabongari, Zaria, who attacked the police during an illegal procession," Sabo said.
"They blocked the road preventing people from carrying out their daily activities, in an attempt to open the road, they vehemently responded using catapults to attack our people from all angles.
"They used catapult with iron rode shooting at the police, as a result of these attacks, one of our vehicles was smashed."
"We swore to protect the lives and property of Nigerians, this is our legitimate duty and we will continue to do so.
"In line with this, we carried a 'show of force' across the state to forestall breach of peace."
The Kaduna Police spokesman, while giving assurances that businesses and individuals in the state would always enjoy police protection, also disclosed that the arrested persons have been transferred to the Criminal Investigation Department (CID) for further interrogation.
Source: Naija News