Osun 2018: FRSC Moves To Block Iwo, Ila, Others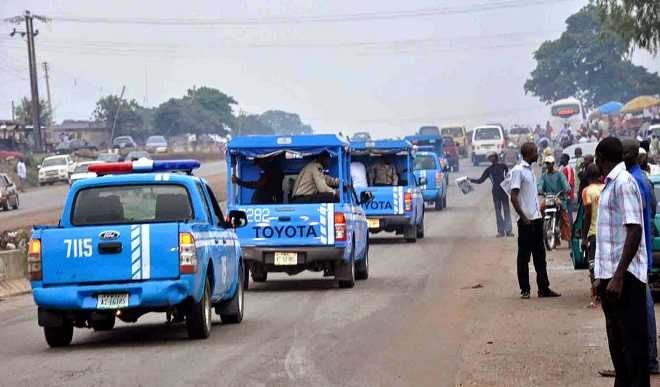 1500 FRSC Personnel On Duty For Osun Election
Ahead of Osun governorship election, holding tomorrow, the Federal Road Safety Corps (FRSC) has deployed 1, 500 personnel with 60 vehicles to survey strategic routes during the exercise.
In a statement signed by the Corps Public Education Officer, Bisi Kazeem, to achieve a hitch free vehicular movement, the Corps Marshal Federal Road Safety Corps, Dr Boboye Oyeyemi called on road users especially those plying the identified routes to note that  Ibadan – Akure express way will be free vehicular movement while vehicles will not be allowed to drive off the highway into Osun state as all connecting roads will be blocked.
He reported that all roads leading to the state through Iwo, Ila, Orangun, Erin-Ile and others will be temporarily closed from 7am to 4pm on the election day.
According to Kazeem, the Corps Marshal also directed the deployed personnel to mount surveillance, ensure strict compliance to established guidelines, provide intelligence, collaborate with sister agencies and display high level of professionalism in ensuring compliance to the restriction order.
Oyeyemi therefore urged road users to comply with this partial restriction order, exercise patience and cooperate with law enforcement agents to ensure a peaceful conduct of the elections
Source: Naija News