'No One Will be Spared', EFCC Comes Tough On Vote Buying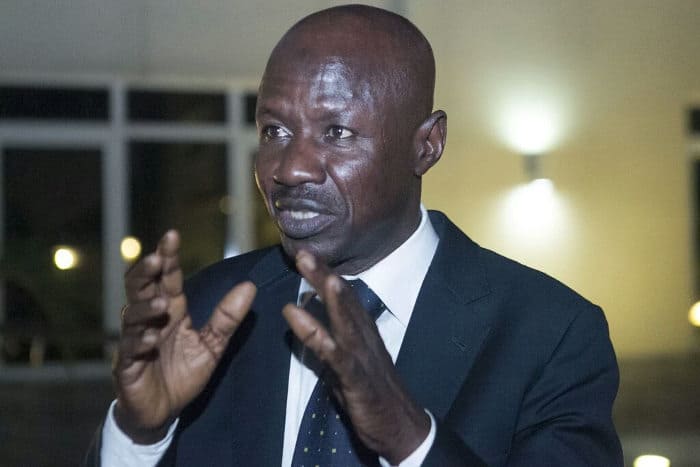 EFCC Reveals How It Will nab And Prosecute Vote Buyers.
The Economic and Financial Crimes Commission (EFCC) has deployed new strategy in curbing vote buying among political parties in the country.
According to a statement by Wilson Uwajuren, EFCC spokesman today, the anti-graft agency is out to prosecute anyone involved in the practice of vote-buying.
Uwajuren said those offering financial inducements for votes as well as those receiving such money would be held culpable and prosecuted.
Uwajuren said the commission had mobilised its investigative resources to monitor campaign financing by political parties in Osun.
In his words, "As part of the commission's proactive efforts in securing the integrity of the electoral process and preventing the exercise from being used as avenue for money laundering, the EFCC has already launched massive, but discreet, surveillance of the financial flows of all the actors in the various political parties," the statement read.
"The tracking process which is ongoing, will continue till all the scheduled elections are concluded."
Uwajuren quoted Ibrahim Magu, acting chairman of the commission, as saying the move is part of a collaborative initiative that will see the EFCC join forces with other law enforcement agencies to enforce compliance of provisions of the electoral act which criminalises financial inducement by political parties and their candidates.
"We will be working with all stakeholders especially from the security and intelligence community to stop the practice of vote buying and other financial malpractices that undermine the integrity of our elections," Magu was quoted as saying.
"It is important to state here that those who offer bribes for votes are as guilty as those who receive such gratifications. My candid advice to the electorates is to be vigilant and resist the temptation to sell their votes.
"After the widely acclaimed peaceful transfer of power from a sitting president, who was the candidate of the then ruling party, to the candidate of the opposition party in 2015, the 2019 general election offers Nigeria the opportunity to deepen her emerging democratic culture that is free and participatory. We must guard this process by shunning all forms of electoral malpractices."
Magu however noted that the agency would not take any step that is not sanctioned by law, adding, that "no one who collects money to rig election will be spared."
Source: Naija News