APC Yobe North Endorse Buhari, Others For Second Term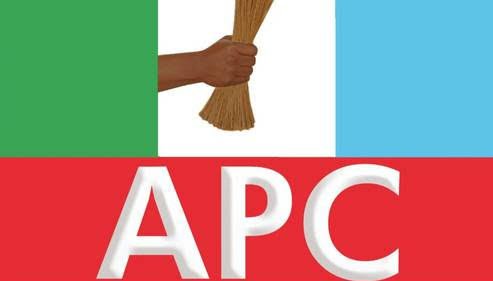 See 'Anointed Candidates' Of APC Yobe North For 2019 Elections.
The All Progressives Congress (APC) in Yobe North Senatorial District, has adopted President Muhammadu Buhari, Senate Leader, Ahmed Lawan and Maimala Buni as its consensus candidates for 2019 general elections.
The supporters from six local government areas that make up the district, Bade, Jakusko, Machina, Yusufari, Nguru and Karasuwa, unanimously passed votes of confidence on the trio and adopted them at a meeting yesterday in Gashua.
They adopted Buhari for a second term, Lawan to return to the Senate, and Buni for governor.
Adamu Dala-Dogo, Speaker, Yobe House of Assembly and chairman of the occasion, endorsed Senate Leader, Lawan for canvassing for federal projects, especially roads, electricity and employment opportunities to the zone.
"Yobe North has under the Buhari administration enjoyed numerous federal projects which were canvassed by the senate leader.
"We want this gesture to continue in the next dispensation and that is why we have endorsed them as our consensus candidates for re-election," he said.
A former federal legislator, Sani Ell-Katuzu, also said that though the zone had expected the governorship slot to be conceded to it, the governor and party stakeholders in their wisdom nominated Buni to succeed Governor Ibrahim Gaidam.
"Having been the state governor for years, Gov. Gaidam is in a better position to know who is capable and competent to succeed him, we appreciate his choice and assure our total support and loyalty," Sani added.
Gamcho Tela, another former state legislator, said that adoption of the senate leader was to ensure continuity of  empowerment programmes for farmers, traders, women, fishermen and scholarships to the people of the district which he had started.