Osun 2018: PDP Accuses APC Thugs Of Killing Its Ward Leader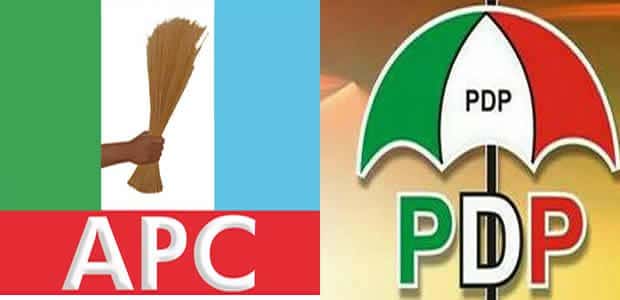 Osun Election Brims Hot As PDP Alleges Injustice Against Its Members
Less than three days to Osun governorship elections, the Peoples Democratic Party has alleged the murder of one of its ward leaders in Egbedore Local Government Area, Nasiru Ajasa.
According to the Chairman of the PDP in Osun State, Mr Soji Adagunodo, who was speaking at a press conference in Osogbo,yesterday, the ruling All Progressives Congress in the state had concluded plans to instigate arrests of 52 prominent leaders of the opposition party and the plans to rig the election.
He also disclosed that PDP had written a petition to the Inspector General of Police on the killing and the alleged plans to arrest PDP leaders ahead of the election.
The PDP chairman said this just as the Action Democratic Party also raised the alarm over the alleged plan to instigate arrests of leaders of the party in order to destabilize the party ahead of the Saturday poll.
The PDP claimed that Ajasa, who was also the chairman of the Nigeria Automobile Technicians Association, Egbedore branch, was chased from a pub and killed by those he claimed to be APC thugs.
Adagunodo noted that no arrests have been made inspite of report made to the police.
The opposition party's chairman also claimed that the APC had perfected the plans to use fake soldiers and fake corps members to assist them in subverting the wish of the people during the poll.
Adagunodo said, "In the last two weeks, there had been several attempts on the life of our candidate, Senator Nurudeen Ademola Adeleke, by people suspected to be thugs on the payroll of the APC leadership in Osun State. The attempts were manifested through coordinated attacks on the campaign rallies of the PDP in Osogbo, Ikirun and Ede. In spite of the various complaints by our party against these acts, the police have not deemed it fit to arrest any of the culprits or provide extra security for our candidate or at our rallies.
Source: Naija News