Lagos: I'm Back In The Governorship Race – Jimi Agbaje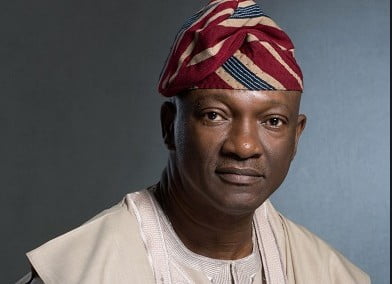 The 2015 governorship candidate for the People's Democratic Party (PDP), Mr Jimi Agbaje has declared his interest to contest in the 2019 election in Lagos State, ending all speculation concerning his interest to contest.
Agbaje confirmed his intention in a Phone interview with NAN on Wednesday.
"It is true that initially I did not want to re-contest, but I had so many people urging me to run.
"I bought and submitted my nomination form shortly before it closed. I will be part of the PDP Lagos governorship primaries, billed for Friday, Sept 28th, " he said.
Agbaje is not only confident that he will pick up the PDP primary tickets but will also win the elections in 2019 in the state.
On the upcoming primaries, Agbaje said he was confident that the leadership would create a level playing ground for all the aspirants, as has been the norm of the party.
"Our primaries have always been open, fair and free for all.
"This is what we are known for, and that is the way I expect it to be," he said.
Agbaje, who assured that the defections experienced in the party would not affect him if he picked the ticket.
Naija News recalls that Agbaje contested the  PDP chairmanship seat in 2017 which was won by Prince Uche Secondus.
"It is the people of Lagos State that will decide. The issues in the party will not impart negatively on votes.
"Most Nigerians now vote for individuals rather than party," he said.
NAN reports that Agbaje, popularly known as JK, was born March 2, 1957 in Lagos State to late Chief Julius Kosebinu (Banker) and Mrs. Margaret Olabisi (teacher).
Source: Naija News