Ohaneze Speaks On Buhari's Appointment Of Yusuf Bichi As DSS Boss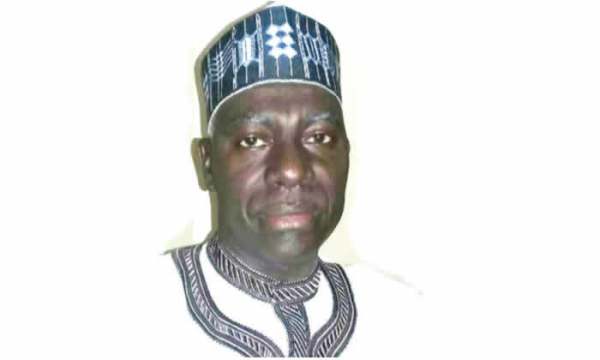 Ohaneze Bares Mind On Appointment  Of Magaji As New DG Of DSS
Ohanaze Ndigbo Youths have joined Nigerians to chide President Muhammadu Buhari over his appointment of Yusuf Bichi as the Director-General of the Department of State Services, DSS.
Naija News recalls that the President had appointed Bichi who is from Kano state in place of acting DG, Matthew Seiyefa of Bayelsa origin, a move which has not gone unnoticed by Nigerians, Christian Association of Nigeria, CAN among others.
The youths, after their national executive meeting in Umuahia yesterday, accused the President of nepotism, saying his appointments have shown he was not a fair leader.
In a communiqué by Acting National Leader, Kingsley Dozie, National Secretary, Madubuike Uchenna and National Publicity Secretary, Osmond Nkeoma, the group said: "We expect Nigeria to be a country where all citizens, irrespective of their ethnicity, religion or region would have equal access to public office.
"The sack of Mathew Seiyefa, a southerner and his replacement with Yusuf Bichi, a northerner, clearly shows that President Muhammadu Buhari is sectional and tribalistic in his leadership.
"This action is a continuation of the insensitivity of the President Buhari government which is manifesting in most of the loop-sided appointments he has made."
"The appointment of a person who has retired from service is in bad fate, confusing and dangerous to the service and to the country as a whole. This is because the DSS is supposed to be an internal mechanism to protect the country against enemies, both foreign and domestic.
"And it's seen as a service where officers who are experienced and competent are supposed to lead without minding their tribe, religion or region but only efficiency, but when you bring someone who retired to head the service it's improper.
"We don't have personal issues with any of them but we believe that the idea of picking people in retirement to head a significant intelligence service is not proper; we reject it entirely.
"We see these as a deliberate policy of ethnic-based political domination, the President recalled a retired a Northerner to replace Seiyefa Mathew, a southerner who is competent to head the DSS.
"We have 16 service chiefs from one part of the country and Mr. President went ahead to replace Seiyefa from the South with a Northerner which we see clearly as a negation of the spirit of oneness.
"This shows that the unity of Nigeria means nothing to our President and has shown with this action that he is for some people and against everyone else."