EFCC Replies Fayose's Letter, Reveals Date For His Questioning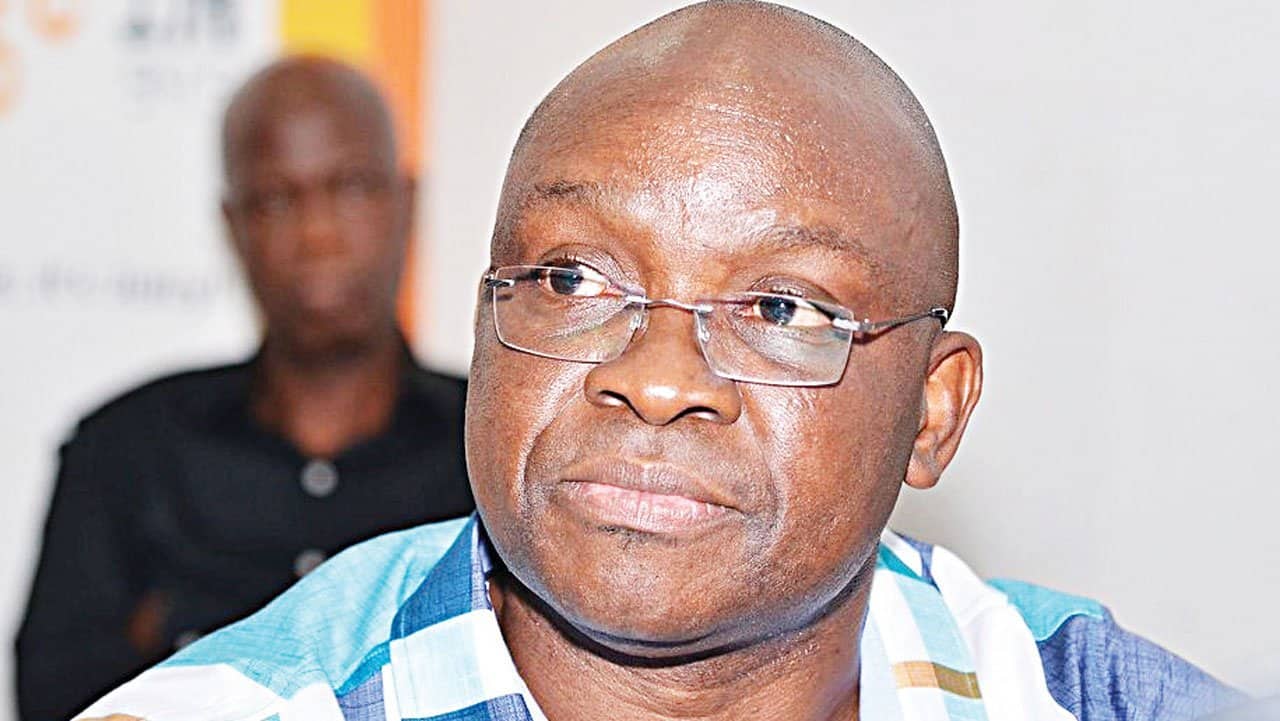 The Economic and Financial Crimes Commission, has responded to the letter written by the Governor of Ekiti State, Ayodele Fayose giving reasons why he has not been available for questioning.
The commission in a statement on Friday, urged Fayose to make himself available for questioning on Thursday September 20, 2018 instead of waiting till he handover as the governor of Ekiti State on October 16.
Fayose had in his letter to the EFCC dated September 10, 2018, said he will make himself available to the anti-graft agency on October 16, 2018, to make a clarification on investigations that affect him.
Reacting, EFCC in a letter with reference number, 'EFCC/EC/GC/31/2173 dated September 1, 2018 and signed by the EFCC's Director of Operations, Umar Mohammed, the anti-dated September 13, 2018 requested the Governor to turn himself in for interrogation on Thursday, 20th September, 2018, without prejudice to his immunity under section 308 of the constitution.
The anti-graft agency appreciated Fayose's sense of duty as a law-abiding citizen who wishes to voluntarily submit himself to the due process of the law.
The letter reads in part, "I appreciate your sense of duty and responsibility as a law-abiding citizen who wishes to submit himself voluntarily to the due process of the law, more so as your immunity as a governor shall come to an end.
"In view of the above and your request to make yourself available on Tuesday, October 16, 2018 to make clarifications on ongoing investigations that affect you, we look forward to receiving you even earlier than October 16, 2018.
"In this regard, we shall be willing to receive you on Thursday September 20, 2018 without prejudice to your immunity under Section 308 of the Constitution of the Federal Republic of Nigeria, 1999.
"Please accept the assurances of the acting chairman's highest regards."
Source: Naija News