NULGE Commences Indefinite Strike Action In Ekiti State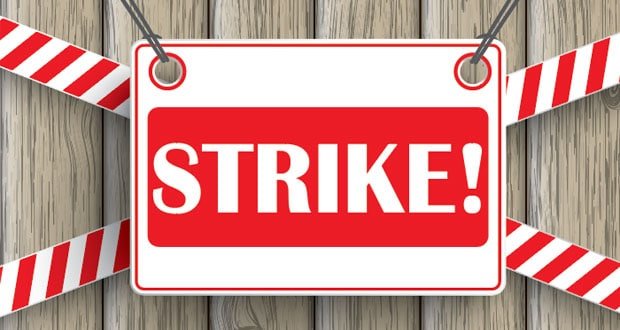 The Nigerian Union of Local Government Employees in Ekiti State earlier today commenced an indefinite strike against Governor Ayodele Fayose, for alleged negligence of workers' welfare and unpaid salary arrears.
Naija News understands the workers are aggrieved over the failure of the state government to honour an agreement signed recently at the Joint Account Allocation Committee of September 4.
They also warned the state government against fresh recruitment when it had yet to clear various arrears owed serving workers.
Rising from an emergency meeting held in Ado Ekiti, the union in a communique signed by the state's President, Olubunmi Ajimoko, and the Secretary, Suleiman Alero directed all workers to embark on strike until all contentious issues and the amount for net distributable were addressed.
The communiqué read, "Against the background of this government neglecting our earlier advice on the timeliness of fresh recruitment into the services of both the local government and the teaching sector, we again wish to stress that additional burden should not be put on JAAC until our various arrears are cleared. The case of those termed "Hurriedly employed" in 2003 should serve as a lesson to all who remember history.
"In view of the insensitivity of this present administration, even at the point of winding up, when we feel that corrections of past errors should be made, it has become painfully obvious that no concrete agreement can be respected by this administration.
"The union is, therefore, calling all its members in the 16 local governments, the related commission, boards and departments to proceed on an indefinite strike action from Friday.
"We humbly wish to stress that this position will only be reviewed when we see a physical evidence of the political will to alleviate our members' predicament."
Source: Naija News