Finally, Amaechi Speaks On Controversial CCECC Scholarship Scandal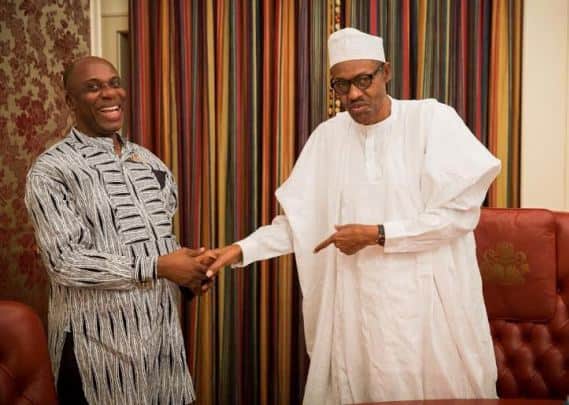 Minister Says The End Justifies The Means
The Minister of transportation, Rotimi Amaechi has finally opened up about the foreign scholarships been offered to Nigerians by Chinese construction company, CCECC.
The selection process of the beneficiaries of the scheme had been reportedly marred by accusations of been reserved for candidates with support from senior government officials and politicians instead of been made available to every eligible Nigerian youth.
However, while making his first public comments on the matter since the scandal was exposed in an investigative report by PREMIUM TIMES in July, Mr Amaechi said what mattered was that Nigerians were given the opportunity to be trained in China, not how they were selected.
Naija News recalls the scholarships were offered by a Chinese construction firm, China Civil Engineering Construction Corporation as part of its corporate social responsibilities for over 40 Nigerian undergraduate students to study railway engineering.
Addressing a press conference in Abuja on Tuesday, the minister said Nigerians should not question the selection of candidates, but should be happy to have people trained to take over from CCECC.
Amaechi, who initially refused to comment on the controversy, succumbed to pressure from journalists and said "the answer to this thing is simple, CCECC has granted us scholarship, how they got their candidates, ask them. I've seen the first batch in China. Instead of asking how we chose the candidates, they should ask us about the policy".
"The policy is that when they come they build roads. Rivers state government house is still being maintained by Julius Berger, is that good? It's something that any Nigerian should be able to maintain.
"To maintain that place, Julius Berger comes every day and they are paid every month. The month you don't pay them, you won't see them.
"If you allow the railway people go without them providing scholarship, when they finish and they go, when the train breaks down you will see that the workers would be sweating but we are very sure that at the end of the day before the Chinese leaves they must have trained our men to take over this thing and that is what is critical not how we chose the candidates."
"I think the CCECC complied with the law, they did not break any law."
Source: Naija News